OK! Exclusive: Dating Naked's Kerri Cipriani Talks New Season, Overcoming Insecurities And The Importance Of Physical Attraction!
Between The Bachelorette and Married at First Sight, there are countless dating shows single hopefuls could join to find true love. But no experience gets as personal as Dating Naked: Playing For Keeps, as all insecurities (and clothes!) are left at the door!
Season two's main daters Kerri Cipriani and Chris Aldrich meet two men and two women each week to go on clothes-free dates with. At the end of the week, Kerri and Chris must choose one of the singles to stay on the island with them to be their keeper.
Article continues below advertisement
Kerri exclusively chatted with OKMagazine.com about why she joined the show, what viewers could expect from the season and more!
OKMagazine.com: Why did you decide to join Dating Naked as opposed to other dating shows?
Kerri Cipriani: I actually did apply for a different show. However, it was a broad application and it was through the same casting agency. They emailed me and called me about it and it was something I never expected to do. I got really excited about the application process and after I spoke to producers and everyone I really loved their vision for the show and felt like I couldn't turn it down.
OKMagazine.com: How were you able to overcome any insecurities you may have had about always being naked in front of someone you just met?
KC: I used to be extremely insecure about my body and I had a fantastic one too. I was hit by a car a couple of years ago while I was rollerblading. I was really out of shape and before I went on the show I did a half marathon. It was the first one I've ever done. I realized this is the hardest I've ever pushed my body so if I'm not happy with it now I'm never going to be. I really went into the show very proud of the body I had.
Article continues below advertisement
OKMagazine.com: What was your first impression of Chris?
KC: I was really excited to meet Chris because I knew anyone who is willing to go on the show for 10 weeks like me had to be someone fun. I was definitely excited to meet him, but I really wanted to keep my mind open. I knew I was going to be there for a long time, I knew I was going to have to be juggling a lot of people and that it was going to be a hassle so I didn't want to close my heart from day one.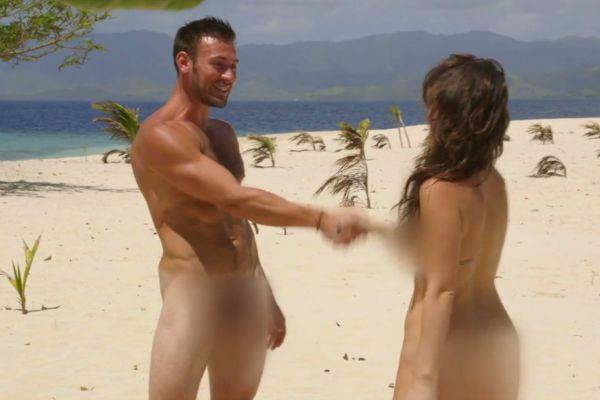 OKMagazine.com: As more and more people come into the house, it gets more difficult. Were you concerned that one of the guys you liked would fall for Chris' girls?
KC: Always! There are beautiful girls coming into the house every single night. Beautiful, confident and fun girls. You're definitely worried about that.
OKMagazine.com: Since the men are always naked, how important was their appearance to you?
Article continues below advertisement
KC: It obviously played a factor. That's why the show is so authentic. It takes you to a point where you recognize that your physical attraction to someone is what tells you if this is someone that you want to date or if this is someone you would ever sleep with. The rest of the date is where you decide, 'Are we compatible?' The initial attraction is definitely important.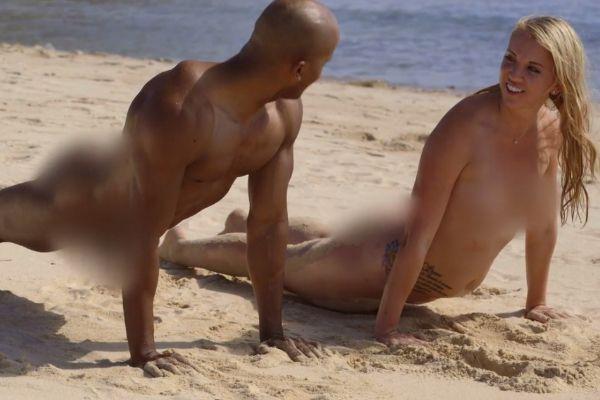 OKMagazine.com: There is the reality show couples curse where many couples split after the show. Do you believe that this process of dating works over other dating shows?
KC: People connect well on the show because they're really going through something very different and unique together. I think there's an unspoken bond of people who go on a naked date together. I think regardless of what happens after the show there is always something that connects you.
OKMagazine.com: What could viewers expect from this season?
KC: They can expect a lot of comedy. There's a lot of really funny things that happen. They can expect drama. They can expect embarrassment and they can expect to see some real love connections.
Watch the video above for an exclusive sneak peek of the season premiere! Dating Naked: Playing For Keeps airs tonight at 9/8c on VH1.