Execs Told Burt Reynolds 'You Can't Act' Before Firing Him & Pal Clint Eastwood
Burt Reynolds was one of the biggest box office stars in the 1970s and 1980s. With films like Boogie Nights and Striptease, he made a made for himself as a Hollywood sex symbol. Later on, he lived up to that name by dating some of Tinseltown's most glamorous actresses.
REELZ's new docuseries, Burt Reynolds: Life Stories, gives fans an inside look into the late icon's life and career, including resurfaced interviews of the actor himself.
Article continues below advertisement
During a talk with Piers Morgan before his untimely death, Reynolds spoke fondly of his longtime pal Clint Eastwood.
He's a very, very close friend of mine," he said.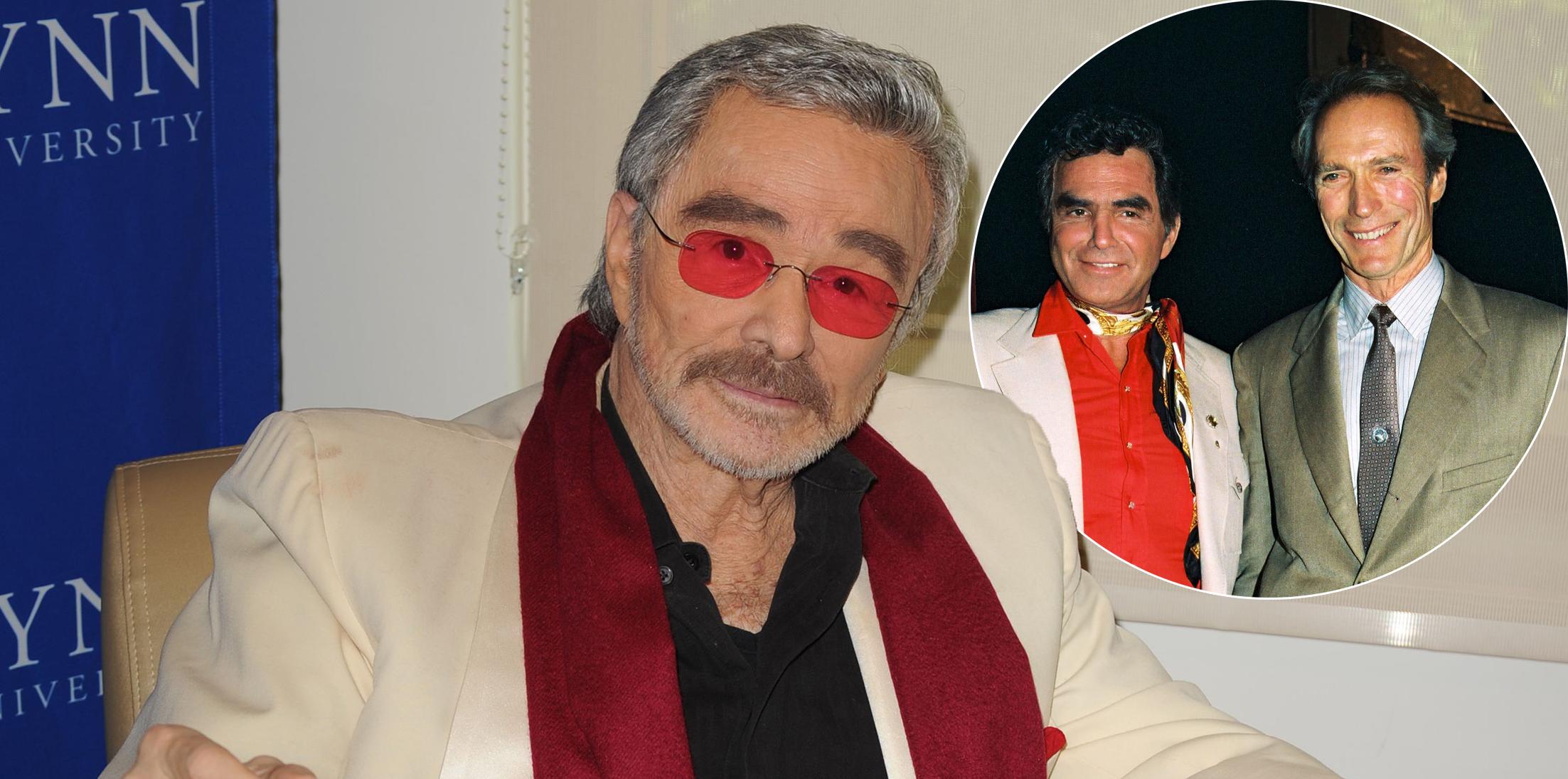 Reynolds then told a hilarious story about the time he and Eastwood — also an industry legend — were let go!
"This is a true story, we were both fired on the same day at Universal Studios, and they told Clint, you know, your Adam's apple sticks out too far and you won't get that tooth fixed, that chipped tooth, and you talk too slow. And I said 'Why are you firing me?' and they said 'You can't act,'" he recalled.
"So the two of us were walking towards his truck and I said, you know Clint, you're in a hell of a lot of trouble. He said 'Why?' I said, 'I can learn to act, you'll never get rid of that Adam's apple,'" continued Reynolds, getting chuckles from the audience.
Also in the series are interviews in which Reynolds admitted to his prescription drug addiction, and discussed what it was like to be the highest-paid film actor in the world.
As RadarOnline.com readers know, Reynolds died of a heart attack on September 6, 2018, at the age of 82.
Burt Reynolds: Life Stories airs Tuesday September 3rd at 9 ET/ PT on REELZ.