VIDEOS
Kortni Gilson FLIPS Out In This First Look At 'Floribama Shore' Season 2!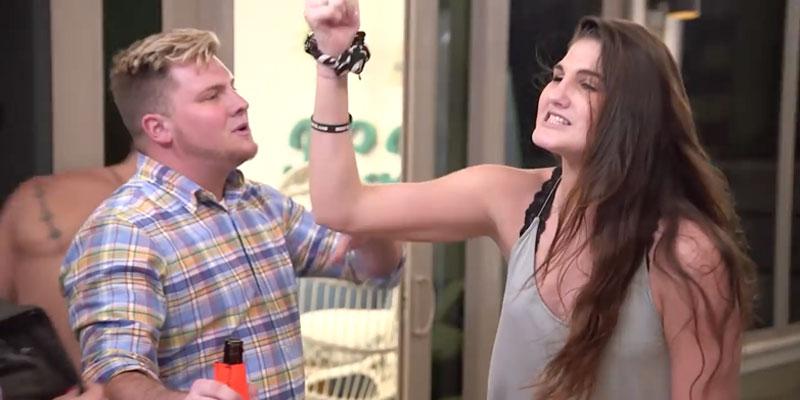 What began as a harmless prank turns into an ugly face-off in this new clip from Floribama Shore season two!
After picking out bedrooms, Codi Butts moves Kortni Gilson's suitcase to another bed and tells her Nilsa Prowant is responsible.
When Kortni confronts Nilsa over the switch, Nilsa denies any wrongdoing and calls her a "psycho," sending Kortni spiraling as she tries to figure out who's responsible for moving her luggage.
Article continues below advertisement
To see Kortni lose it, watch the clip above!
Floribama Shore premieres Monday, July 9, at 10pm on MTV.