VIDEOS
Giada De Laurentiis Has A New Boyfriend— Is It Bobby Flay Or John Mayer?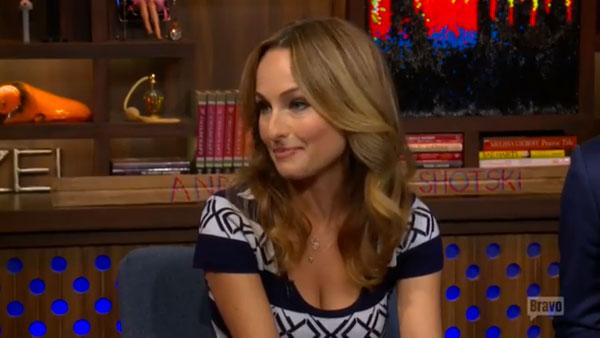 Giada De Laurentiis had a huge smile on her face during an appearance on Watch What Happens: Live with Andy Cohen. Could that be because she's dating a new mystery man?! The chef spoke about her personal life and those Bobby Flay and John Mayer affair rumors!
Giada first hinted a her new boyfriend on The Wendy Williams Show on Nov. 4 but didn't reveal his identity which led people to believe is must be her Food Network colleague Bobby.
Article continues below advertisement
John Mayer Says He's A "Recovered Ego Addict"
He recently split from wife, Stephanie March, in April 2015, just months after Giada announced her separation from hubby Todd Thompson.
Giada told Andy her thoughts on the Bobby rumors: "We do get together on Food Network Star," she joked. "Well, we're very good friends. We've worked for many years together, but I don't think that's ever going to happen because I'm smarter than that." Ouch.
And she also addressed the "crazy" John rumor saying, "That was a double whammy. That came out a long, long time ago, and then it came resurfaced again. I met John Mayer for like 30 seconds maybe like 10 years ago, and all of a sudden we slept together and had an affair and only God knows what."
Bobby Flay's Ex Stephanie March Accuses Him Of Cheating With January Jones: Report
Who do you guys think is Giada's mystery man? Tweet us @OKMagazine or let us know in the comments section below!