Third-Degree Burns & Full-Body Scarring: Inside Howard Hughes' Near-Fatal Car Crash
Business magnate Howard Hughes passed away on April 5th 1976, at age 70, but years prior, he came face-to-face with death when he was involved in a near-fatal car crash.
After he broke his hip, Hughes never walked again and instead turned recluse. According to biographer Geoff Schumancher, he stopped taking care of himself and due to that, his health declined.
Now, forensic pathologist Dr. Michael Hunter is examining the billionaire's autopsy to discover the real reason for his mysterious death. REELZ's new docuseries exposes all the details.
Article continues below advertisement
On July 8, 1946, Hughes was rushed to the Good Samaritan Hospital in Beverly Hills following a brutal car crash.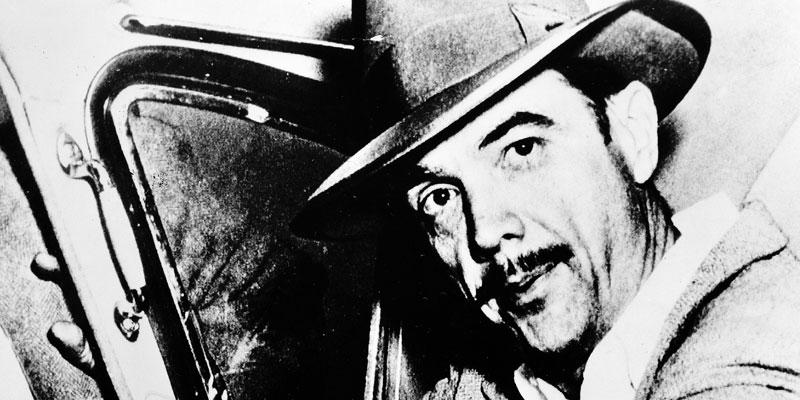 "Every bone in his body was broken and he was scarred all over his body," recalls Terry Moore, Hughes' ex-wife.
"Telegrams came in from all over the world: 'Hope you get well Howard.' 'Hope you get through this.' But nobody thought he was gonna live," says James B. Steele, Hughes' biographer.
In the show, forensic pathologist Dr. Michael Hunter says Hughes' medical notes revealed he'd suffered multiple fractures and third-degree burns form the collision.
"He required four skin grafts. His chest was crushed, his left lung collapsed, and his heart had been pushed to one side of his chest cavity. This could've caused crush syndrome, a medical condition characterized by major shock," says Hunter.
Did the severe injuries and trauma from the car crash ultimately lead to Howard Hughes' death?
Autopsy: Howard Hughes airs Sunday, March 31 at 8 ET / PT on REELZ.