Kailyn Lowry Photographed With Her Baby Daddy After Confirming Mystery Man's Identity
Teen Mom 2 fans did NOT see this one coming!
Almost a year following their divorce announcement, Kailyn Lowry and her ex-husband and second baby daddy, Javi Marroquin, were happily photographed together! (Say what?!)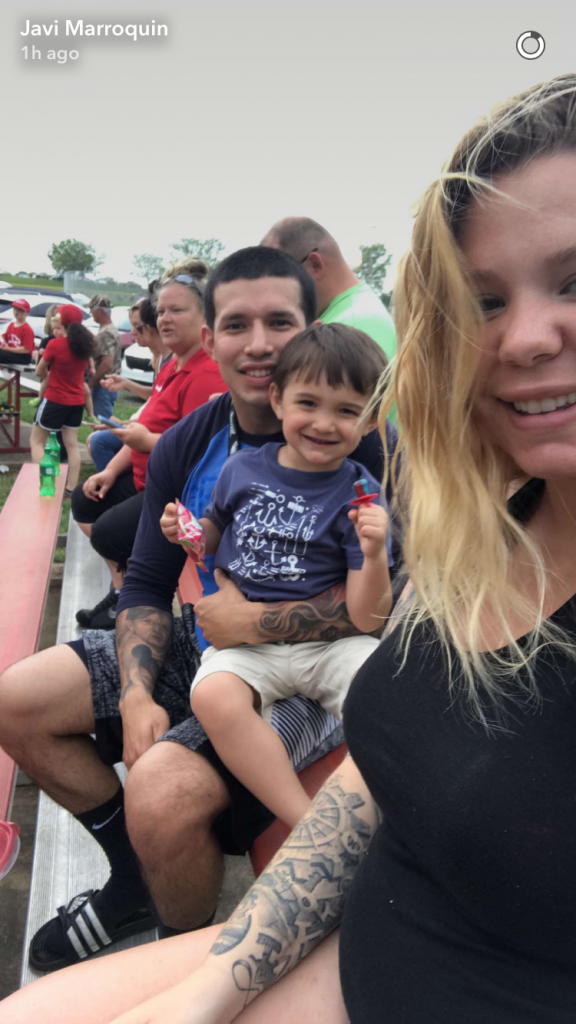 As fans may know, Kail announced their divorce after nearly 4 years of marriage last May, while Javi was still deployed. Following his return home, the couple faced many ups and downs as they dealt with co-parenting their only child together, Lincoln.
Article continues below advertisement
From cryptic messages to a protection from abuse order, the two have definitely come a long way! A fan asked the Teen Mom dad on Twitter if they plan on getting back together and he tweeted back, "Just learned to co parent."
After weeks of keeping her third baby daddy's name a secret, she finally revealed who the mystery man is!
Are you shocked that Javi and Kail took a picture together? Let us know your thoughts in the comments section!