Killer Clown's Wife Found Porn Stash & Creepy Sex Chamber Before Murder Conviction
Killer Clown John Wayne Gacy got away with 33 murders. Living his life as a seemingly-charming party entertainer, Pogo the Clown, he deceived clients, friends, and even loved ones. It wasn't until his second wife, Carole Hoff, found his porn stash and creepy sex dungeon, that his true identity was revealed.
"She had these suspicions based on finding the pornographic magazines and things that John had said. I think she knew what she was going to find, and she found it," says Tim Cahill, the author of "Buried Dreams: Inside the Mind of John Wayne Gacy," in REELZ's new docuseries, John Wayne Gacy: A Monster is Born.
Article continues below advertisement
"What she sees makes her jaw drop," says crime writer Shirley Lynn Scott. "She sees a red light, she sees a mirror propped up — which is obviously there so someone can watch what's going on."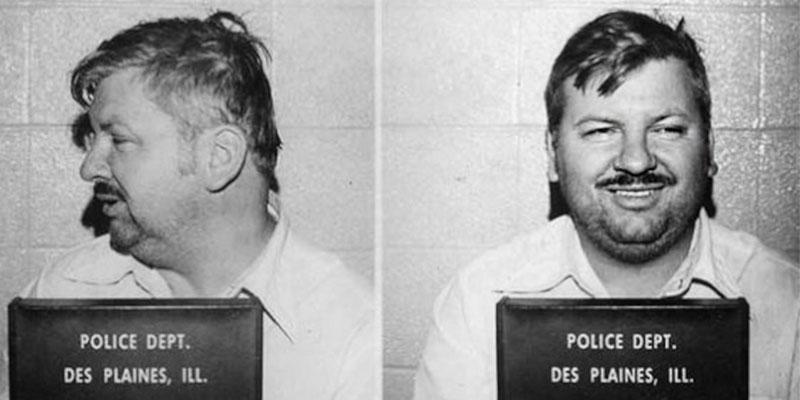 Gacy portrayed himself as a loving father of two, but behind closed door, he raped, tortured, and murdered at least 33 young men and boys.
"Unlike their marital bed — which is a nice, soft, cozy place in their room — there's something cold and hard about this," says Scott of Gacy's torture chamber. "There's something kind of nasty about it."
Hoff now knew her husband wasn't working late at night, he was having sex with teenage boys in her own home.
"Now she knows the truth about her husband: he's not just bisexual, he's not just homosexual, he's a pedophile, and that is really his deep, dark secret," says Scott.
John Wayne Gacy: A Monster is Born, premieres Sunday, August 18, at 9 ET/ PT on REELZ.