VIDEOS
OK! Exclusive: Talking with Giuliana Rancic and Selita Ebanks Backstage at Fashion Police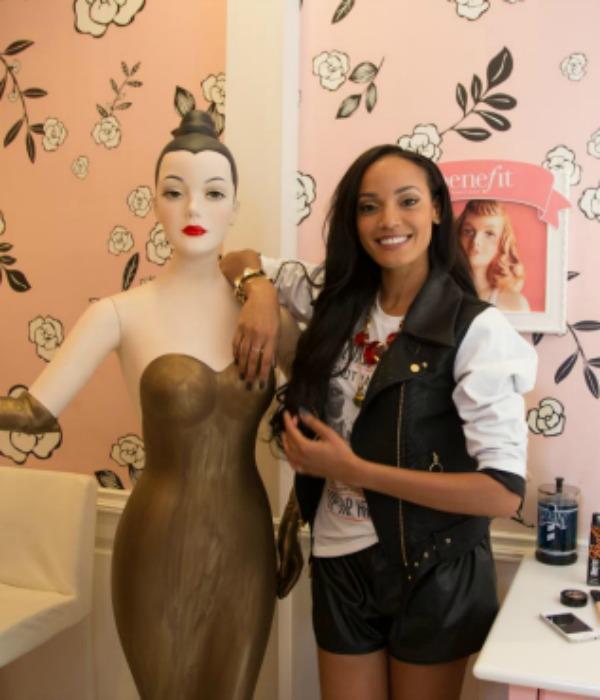 Benefit Cosmetics has been very busy this New York Fashion Week. First, they pulled off the twerk-happy flash mob above, and then they taped a special segment of Fashion Police with Giuliana Rancic and model Selita Ebanks at one of their NYC boutiques. They invited OKMagazine.com along to hang out behind the scenes. Here's what we noticed!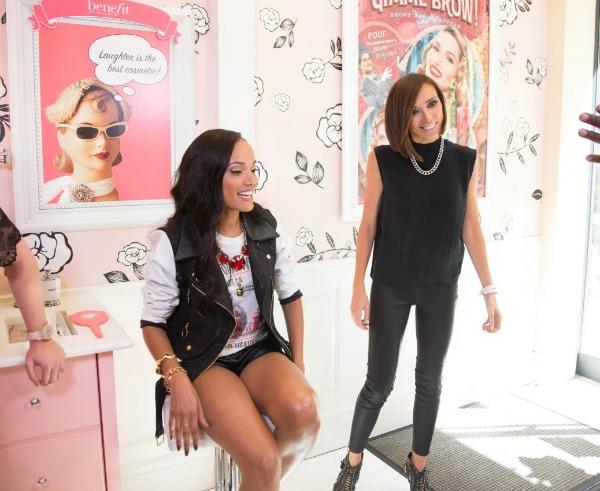 Selita Ebanks came by first, looking like the most beautiful cheerleader you've ever seen. Her legs go on forever, her skin made me suicidal, and she made tiny leather boxing shorts look chic. She chatted about one of her favorite beauty looks from Fashion Week. "I went to Sally LaPointe, and I really loved the long, straight, sleek hair," she said. "It just brought me back to the 90s, when girls were kind of like grunge, effortless. The makeup was clean. I think that is just classic."
Article continues below advertisement
Selita was at the Benefit boutique to get her brows tinted. Benefit is known for their pretty, 50s-style packaging, but they're also the brow people, with tons of services at their boutiques across the country. Fashion Police taped away as Selita got her brows tinted, which took less than two minutes and made her face look more defined. (Like she needs the help! Pfft.)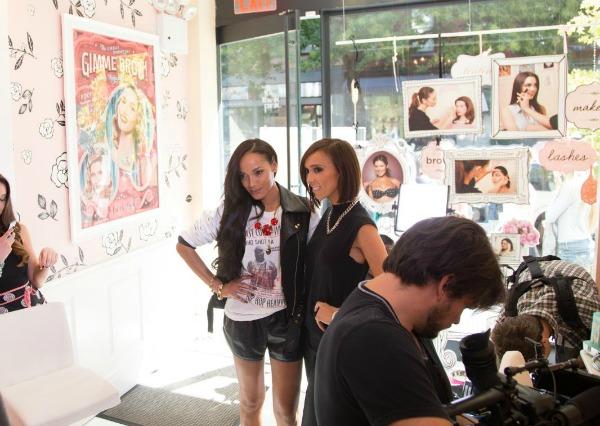 It was amazing to see Giuliana Rancic in action interviewing Selita on camera for Fashion Police. I know she's a professional, but she cracked a fresh joke on every take! She is so quick! I was majorly impressed with her charisma and wit in person, and of course, she looked amazing in leather leggings and awesome eye makeup.
Article continues below advertisement
There are some major parties during Fashion Week, but Giuliana wasn't attending. "But my baby is here with me, and my husband, so as soon as work is done I run off and I'm with them!" In fact, she left the taping to attend a fun class with Duke. "I am going to Kidville, like a 45-minute class. I don't have time to change so I am going to be the only mommy in there in leather pants!" Other mommies, take note. Don't be jealous.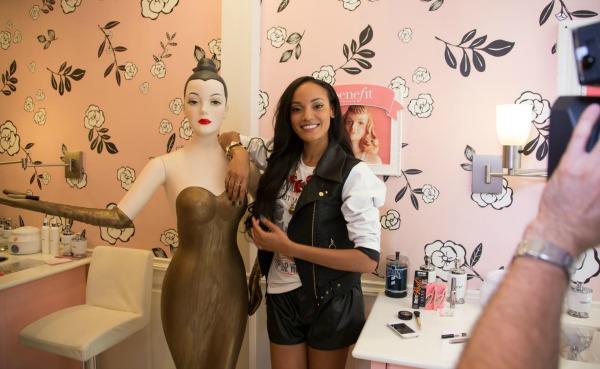 The episode of Fashion Police airs Friday, September 13, at 9pm ET.
Do you watch Fashion Police? Who is your favorite host? Would you attend all those Fashion Week parties, if you could? Tell us in the comments below or tweet us @OKMagazine.