Gentle Father To Shameless Killer: Inside Pogo The Clown's Creepy Double Life
John Wayne Gacy portrayed himself a happy-go-lucky character, bringing joy to countless families as Pogo the Clown, and love to his family as a gentle father to his two children. But behind his red nose, the entertainer hid a dark identity, a second life as a shameless killer.
REELZ's new docuseries John Wayne Gacy: A Monster is Born takes a deep dive into the criminal's twisted mind and sick downfall.
Article continues below advertisement
"When John was convicted of sodomy in Iowa, the very day that he was sentenced, in the very same courtroom, his wife, Marilyn, got a divorce," says Tim Cahill, the author of "Buried Dreams: Inside the Mind of John Wayne Gacy."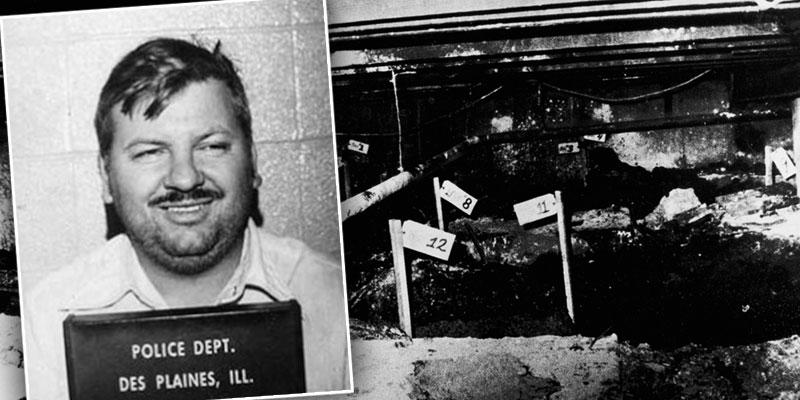 "She got total custody of the kids. He never saw Marilyn or his biological son or daughter again, and if it affected him at all, he never spoke of it," he adds.
Gacy, who suffered abuse at the hands of his father as a child, was a father to daughter Christine and son Michael. He was their idol, but after years of hiding his horrendous crimes, his wife began suspecting he was up to no good.
"He was an expert at compartmentalizing his life. In the one hand, he could be a good father, he was always noted as a good father. On the other hand, he could be molesting underage boys in the pool room, in the basement of his house, and those two things never had to intersect in his mind," says Cahill.
In 1980, Gacy was sentenced to death for 12 of the 33 murders he committed. The man who came to be known as the "Killer Clown," was found guilty of raping, torturing, and murdering at least 33 teenage boys and young men between 1972 and 1978. He buried 26 of them in the crawl space under his home, three somewhere else in his property, and four he tossed in the Des Plaines River.
John Wayne Gacy: A Monster is Born, premieres Sunday, August 18, at 9 ET/ PT on REELZ.