Ray J & Princess Love Tell All About Their Upcoming Move To London & Life Post-Baby
Ray J and Princess Love are loving being parents to their baby girl, Melody Love Norwood.
In an exclusive interview with OKMagazine.com, the 37-year-old rapper and his partner of seven years, 33, opened up about their difficult 28-hour labor, life as first-time parents, their upcoming move, and what fans can expect from their VH1 baby special.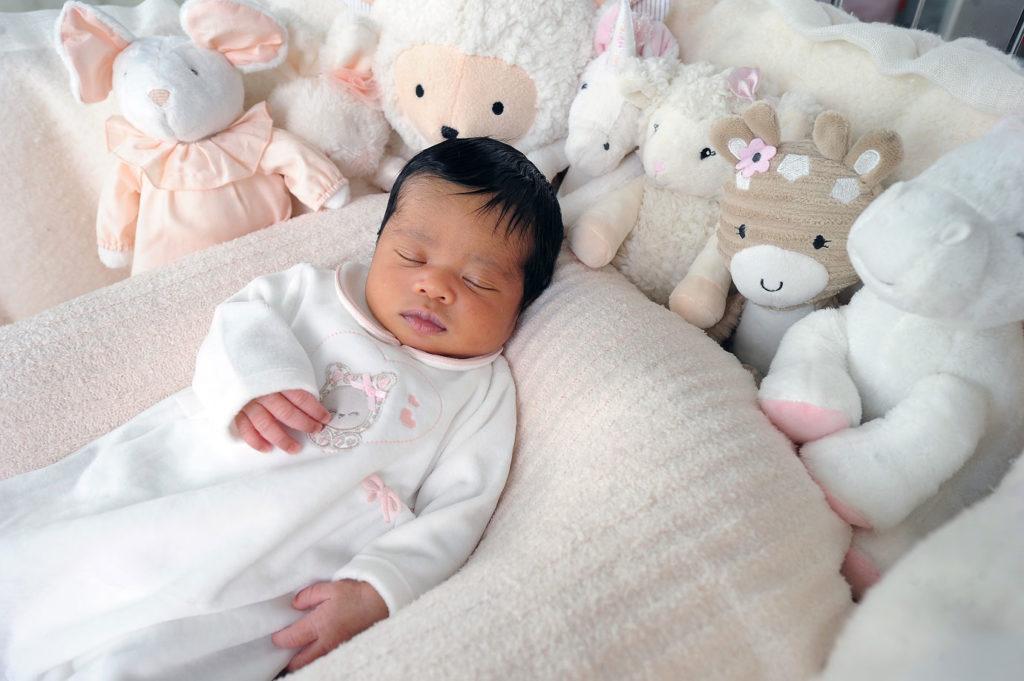 OK!: Congratulations on your baby girl! How was it having such a long delivery, and who was the most nervous?
Article continues below advertisement
Ray J: Definitely me, I didn't know I was that much of a crybaby. I was up for a day and a half before because I was just so excited. We went to the doctor for the last check-up and they said it was time to go in, everything I prepared for didn't happen. I watched the whole thing, it was so emotional, a life-changing experience. When I first laid eyes on our baby I was crazy in love, she heard my voice and just connected with me.
Princess: Up until the day they wanted to induce me, I was still running around taking meetings, my pregnancy was easy until then. My friend called me a freak of nature! I didn't have any morning sickness or cravings. I was three days away from my due date when they broke my water, I was waiting for the contractions to get unbearable, but they never did. I wanted a natural birth, I'm not afraid of pain. I went 27 hours until my epidural, but I was barely dilating, I wanted it over with. I tried for as long as I could, I'm okay with that. The doctor didn't tell me until the next morning, but the cord was wrapped around her neck and feet and in a knot. She was stuck, her heart rate was so high, but they didn't know anything was wrong until they took her out, she didn't cry at first, but thankfully she was okay and weighed 7lbs.
Article continues below advertisement
OK!: Who from your family was there? Has your sister, Brandy, met Melody yet?
Ray J: Both of our moms were at the hospital, but inside the delivery room it was just me, Princess and her mom Lena. Brandy hasn't met her yet, everyone has to have their shots and stuff, I am paranoid at the minute. When she's back in town I'm sure she'll run over, we've sent pictures, now we're just waiting for the right time.
OK!: What was it like taking Melody home?
Ray J: We stayed about four and a half days at the hospital in Tarzana Los Angeles, we wanted to learn how to swaddle and do the diapers, be educated. Since then it's been smooth. After my baby eats, she's chill, but who knows what it's going to be like next week! We've moved into a new condo in Beverly Hills, we had a house, but it was too big, it's a non-smoking building, and it's peaceful.
Article continues below advertisement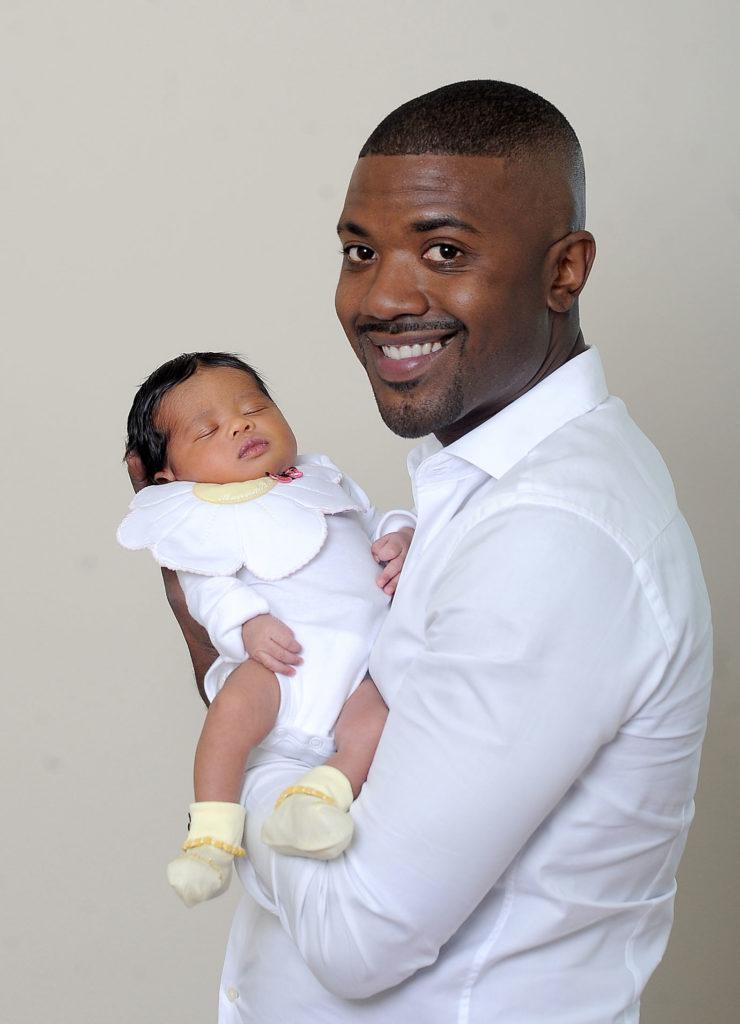 OK!: How did you decide on her name? Where there any other options?
Princess: I wanted to name her London Love — Lolo! But I also loved his song Melody. It sounded like he could have been talking about his future daughter. I thought I was going to have a boy and would have named him Princeton, but we'll definitely have more babies.
OK!: What have your first days as parents been like?
Ray J: We haven't been getting a lot of sleep, but it's been great. I feel so traditional! I've never been faithful until now, I had to learn to be that kind of man and meet someone I really loved. We got married, we have a baby, we're a good team. God is good, it could have all gone another way.
Princess: It's everything I expected and more. I want another one! I still feel like I look pregnant, but I'm not going to go crazy working out or get surgery.
OK!: Have you been splitting the duties evenly? Ray J, are you changing diapers?
Ray J: I haven't changed a diaper yet, Princess is doing a good job right now, but I'm learning the right way. I am here 24/7 being a dad, I don't want to miss any moments if she learns to do something. But Princess is the real winner, she's feeding and pumping breasts, it's a lot. Motherhood is real, she's really dedicated herself to it.
Article continues below advertisement
OK!: We love gifts at OK! Which of your famous friends has given the best baby gift so far?
Ray J: One of my movie producer friends gave me a traditional carriage, and I'm waiting on a delivery from Snoop Dogg, a pink Bentley. It'll look good in the baby room, but she won't be driving it just yet. I haven't reached out to many people, I was so nervous in case something happened, but now I'm calling Diddy and all my friends to send gifts!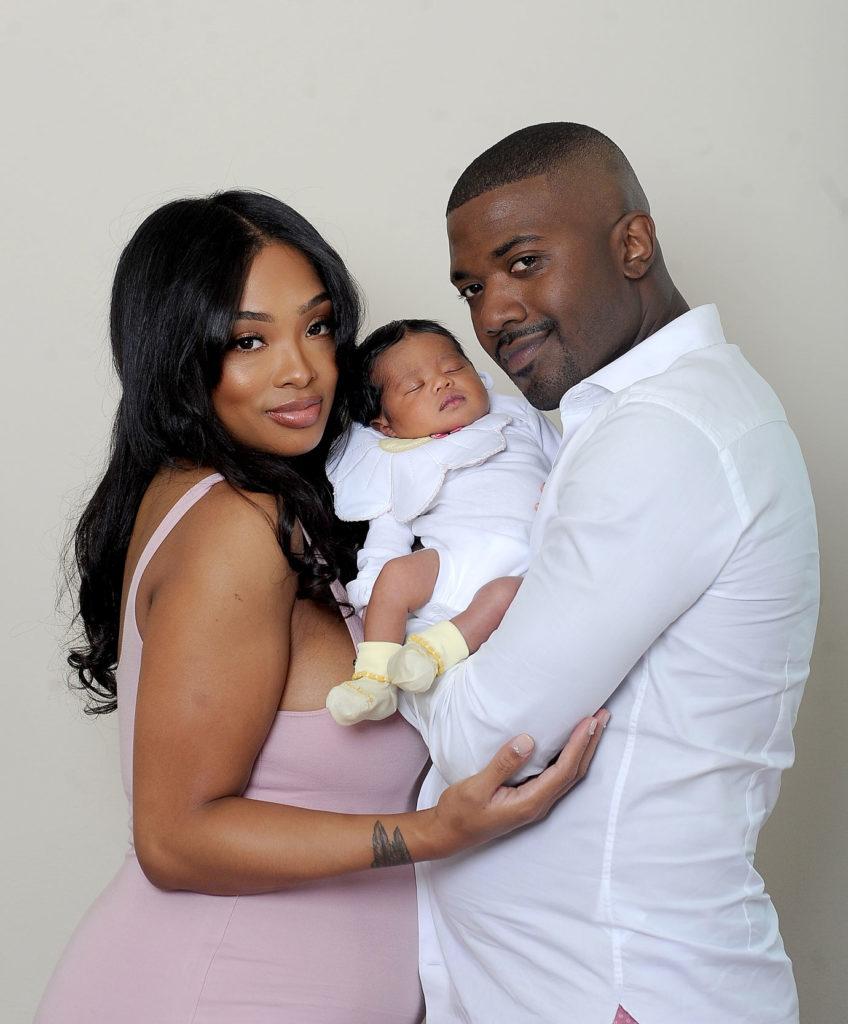 OK!: Now that you're a family of three, what are your future plans?
Ray J: I want to be consistent in being there for the baby, and we'd love to move to London in the next year and a half. I have a few deals in the UK. I just opened another scooter store here, and Princess has a new nail shop, but we can build our businesses from London. I just like the city, I like the people, the opportunities, and the values are a little different. I've been in Hollywood so long, I know what it comes with, I want my daughter to have a peaceful, happy life. But if she wants to be on TV, let's rock 'n' roll!
Article continues below advertisement
Princess: I love London, I love the weather, everyone is genuinely nice. I'd love for him to go back on Celebrity Big Brother, if he doesn't do it, I'll do it!
OK!: What can fans expect from your VH1 baby special?
Princess: It's dedicated to Melody, we were like, 'Hey, you're in my belly!' We looked at different birthing techniques. There is one part of the show where Ray comes in wearing a wetsuit with the flippers because he was worried about a water birth. Spencer and Heidi Pratt are on giving us parenting tips, I texted her every other day, she had her baby naturally and was like, 'You got this' and giving me pointers like how to breathe, but her labor was about only about five hours! Mine was worth it in the end.
What do you think about the couple's future plans? Sound off in the comments!