VIDEOS
Winning Combination! Find Out What Ronda Rousey Eats For Breakfast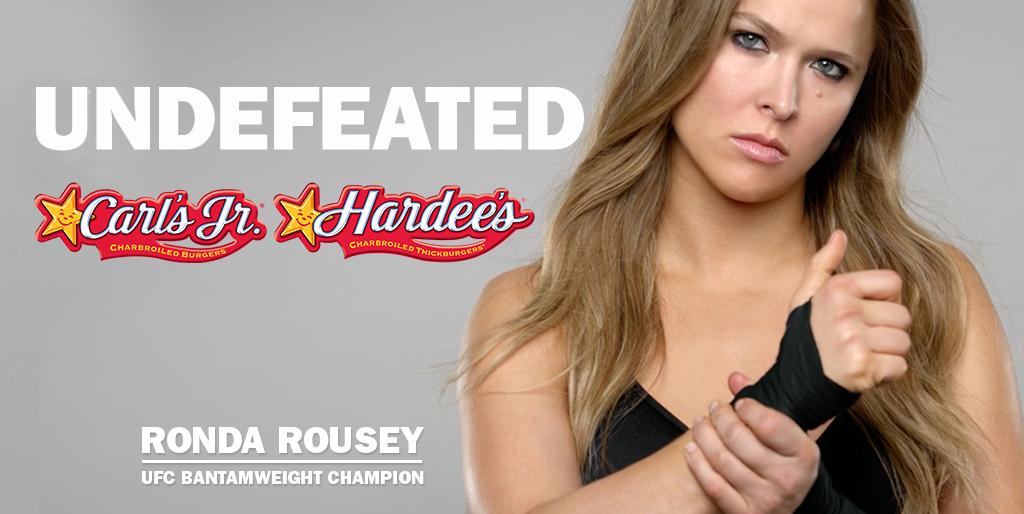 Some like it savory. Others like it sweet. It's the ultimate breakfast battle and the champion is a new knockout menu item: the Cinnamon Swirl French Toast Breakfast Sandwich, available now at all participating Carl's Jr.® and Hardee's® restaurants. And who better to star in the commercial for the mouthwatering new offering than superstar MMA queen Ronda Rousey?
The sweet and savory offering features a golden, fluffy folded egg, melting American cheese, and your choice of sausage, ham or bacon, all drizzled with delicious maple syrup sauce and sandwiched between two slices of Cinnamon Swirl French Toast. It's undeniably incredible -- just like Rousey.
Article continues below advertisement
"Ronda Rousey is impressive in so many ways and we're huge fans," adds Brad Haley, chief marketing officer for Carl's Jr. and Hardee's restaurants.
"While she's best known for her ultimate fighting ability, she also has a sweet side, which made her the perfect choice to star in the new Cinnamon Swirl French Toast Breakfast Sandwich ad," adds Haley. "They both pack a mean one-two punch."