VIDEOS
Watch Julianne Moore Refuse To Sign Autographs At JFK Airport After Golden Globes Win: "I Can't Right Now"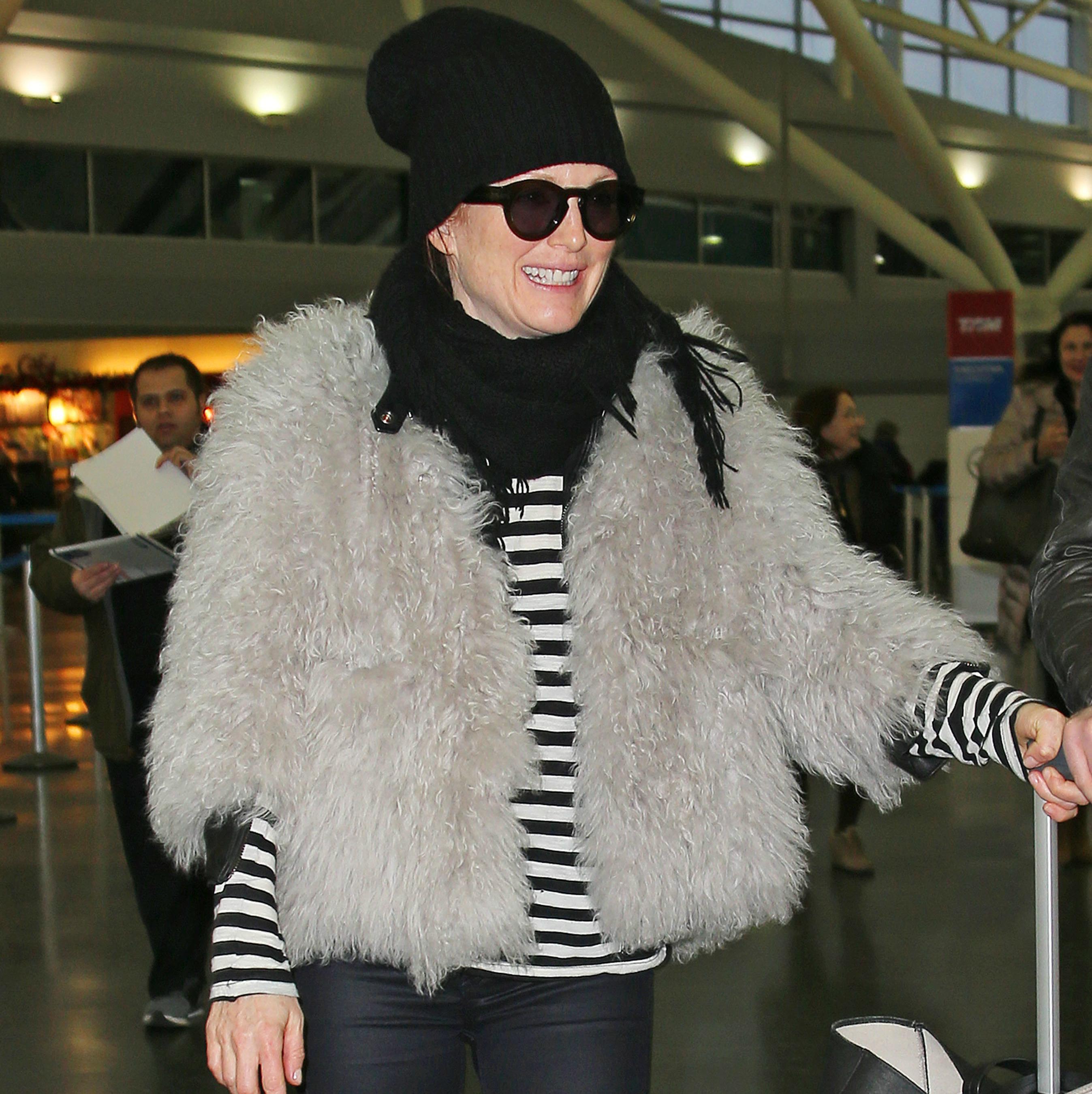 Julianne Moore was in such rush after returning from the Golden Globes in Los Angeles, California, that she couldn't even sign autographs for her eager fans!
Numerous photogs snapped Moore as she arrived at JFK airport in New York City on Monday, following her Golden Globes win for Best Actress in a Motion Picture - Drama on Sunday night. The actress informed the paparazzi and fans surrounding her that she had a good reason for her hurried stroll out of the airport. "I'm trying to make my son's game," Moore said with a smile.
Article continues below advertisement
And she wasn't letting anything stop her from making it to her waiting car, not even several fans who wanted an autograph. "Can you sign my Hunger Games photo?" asked a fan who walked up beside her. A gracious Moore replied, "I can't sign right now, sorry." But there's still hope, seeing that the actress told the fella that she'd definitely sign it next time!
Watch the exchange between Julianne and her autograph-less fans in the video above!