Archive
Breaking News! George And Amal Clooney Caught In The Middle Of A SHOCKING Sex Scandal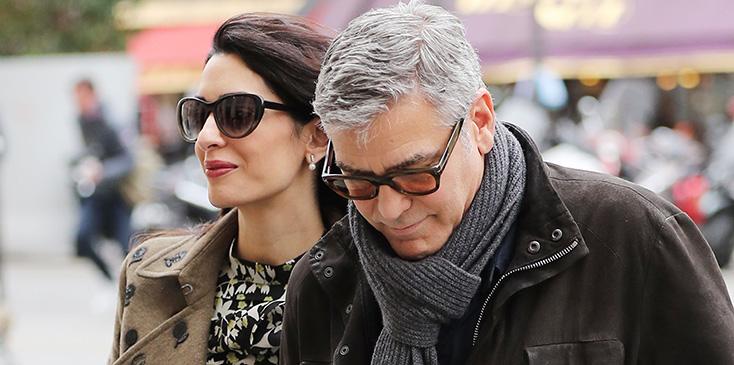 What happens when George and Amal Clooney's lavish 17th century English country manor is right next door to shameless swingers' favorite meeting spot? The expecting couple gets catapulted into an unsolicited R-rated sex scandal!
"The area is covered with used condoms, and once the sun goes down it's full of parked cars with steamed-up windows. George is furious!" one of the famous duo's neighbors revealed to RadarOnline exclusively.
Article continues below advertisement
While "dogging," or public sex that's a common act for pleasure mongers in Britain, is illegal, that doesn't stop the crazy locals from posting X-rated ads online in their quest to find similar thrill seekers to have orgies with on Sandford Lane — which just happens to be minutes away from the actor and barrister's manor in Sonning, Berkshire. One wild ad demanded "three-man action" and another suggested to "Come after dark, when the walkers have gone home!"
"Doggers are always looking for new places to get a thrill. It's a big deal here, and they'd love nothing more than to be caught in the act by George or Amal," a source told RadarOnline.
After falling in love with the property and still in post-wedding bliss, the married couple shelled out $12 million for the renovated manor last year. And recently, they've added 18 security cameras around the perimeter!
"It's a nightmare for George and Amal! They invested a huge amount of money into the property, and loved the village for its peacefulness and tranquility," a source said. "But that's all ruined now that they know what really happens in the quiet country lanes and parks!"