Archive
24 Details from Taylor Swift's Rolling Stone Profile That Prove She's a Bit of a Kook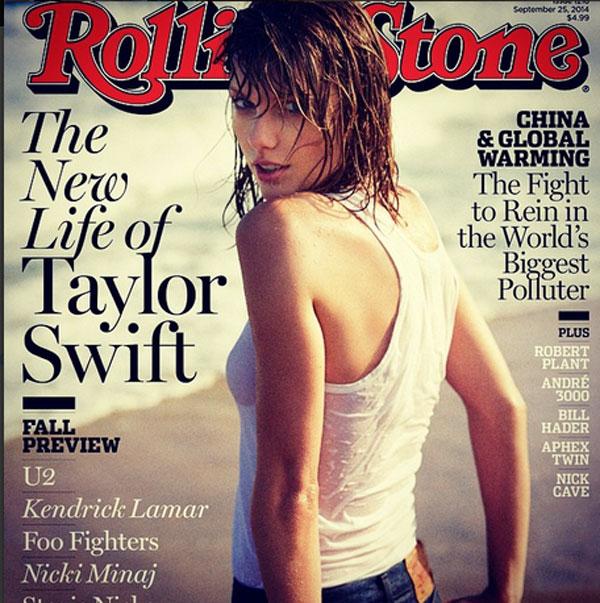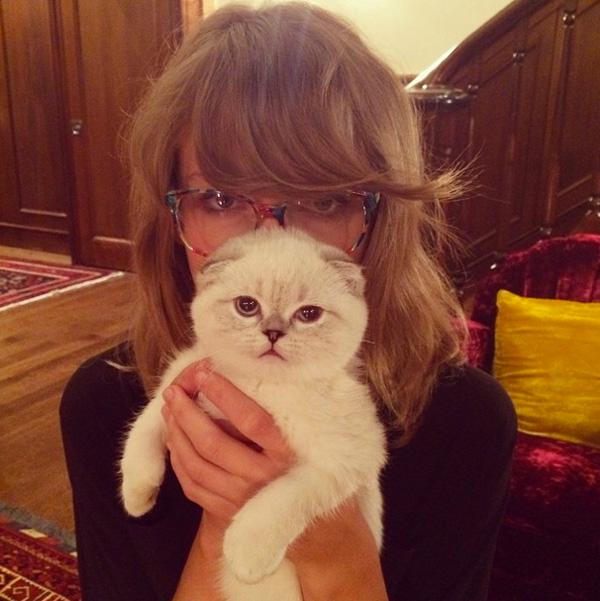 Taylor Swift is quirky, adorable little weirdo. Much of her previous career has shown that, from her fairy-tale obsession to her cat-lady persona. In her latest cover story, for Rolling Stone, the writer reveals yet more kooky personal details about the pop singer.
1. The secret video shoot for "Shake It Off" was deemed Project Sparrow by the director. A sparrow is definitely T. Swift's spirit animal.
Article continues below advertisement
2. Taylor is wildly paranoid. "Don't even get me started on wiretaps. It's not a good thing for me to talk about socially. I freak out."
3. And she doesn't understand how speakers work. "Speakers put sound out... so can't they take sound in?"
4. Being single is allowing for new hobbies. "I've started painting more," she says seriously at one point.
5. She keeps six flavors of sparkling water in her fridge.
6. Taylor has a fish tank filled with antique baseballs in her living room. Why?
7. She bought an apartment across the hall from her own to house her security team.
8. She keeps a guest bedroom just for model Karlie Kloss, whom she met less than a year ago.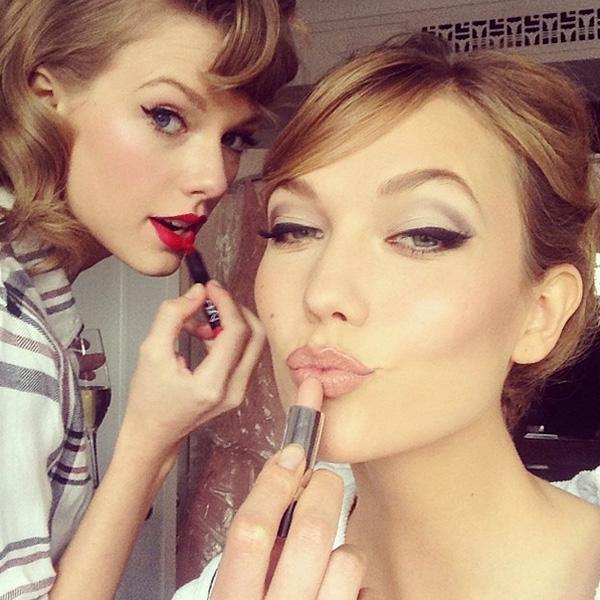 9. She also keeps a rack of vintage nightgowns for play time with Lena Dunham. But actually.
10. Taylor has accepted that she is a Shoshanna when it comes to Girls personality type, because Shosh "gets excited about things, she's really girly."
Article continues below advertisement
11. She names her cats after "strong, complex, independent women" like Olivia Benson of Law and Order: SVU and Meredith of Grey's Anatomy.
12. She owns an antique lamp inscribed with CALADIUM SEGUINUM, which is a remedy for male impotence. Not that she knew that when she bought it.
13. She's trying to convince Selena Gomez to move to New York City, calling it "Project Selena."
14. Taylor and her celeb friends coated themselves in olive oil on Fourth of July.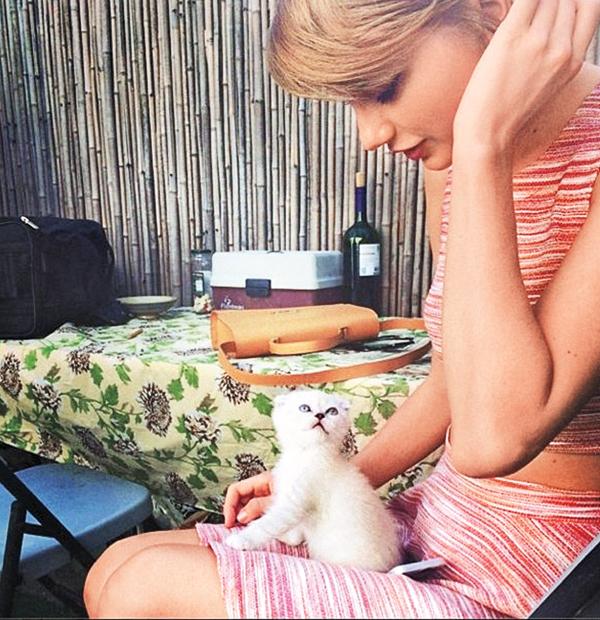 15. Her iPhone is covered in kitten stickers.
16. She keeps her new songs digitally filed under the code name Sailor Twips.
17. When the head of her label told her to put more country songs on the record, Taylor said no and then added, "Love you, mean it."
18. Most potential suitors ask her out via a cold email to her publicist.
19. She is finally ready to call herself a feminist. "I don't see how you could oppose that." Thanks, Beyonce!
Article continues below advertisement
20. She wrote a song targeting, reportedly, Katy Perry. "She basically tried to sabotage an entire arena tour. She tried to hire a bunch of people out from under me," Taylor says.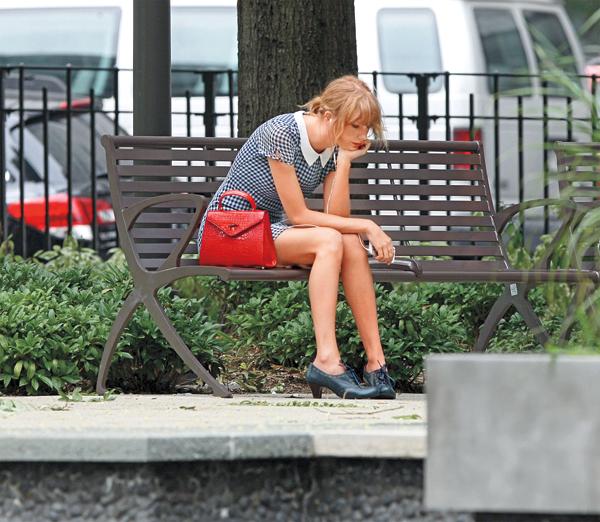 21. There's a song dissing Harry Styles on her new album called, literally, "Style."
22. She hasn't driven alone in five years.
23. Taylor randomly gives teenagers money for their birthdays. Okay, that one was pretty cute.
24. She uses Kendrick Lamar's "Backseat Freestyle"to keep from feeling like a victim, and knows every single word by heart.
What was your favorite part of the Taylor Swift story? Would you want to hang out with her? Tell us in the comments below or tweet us @OKMagazine.