Archive
A Look Back at Lady Gaga's Most Memorable VMA Moments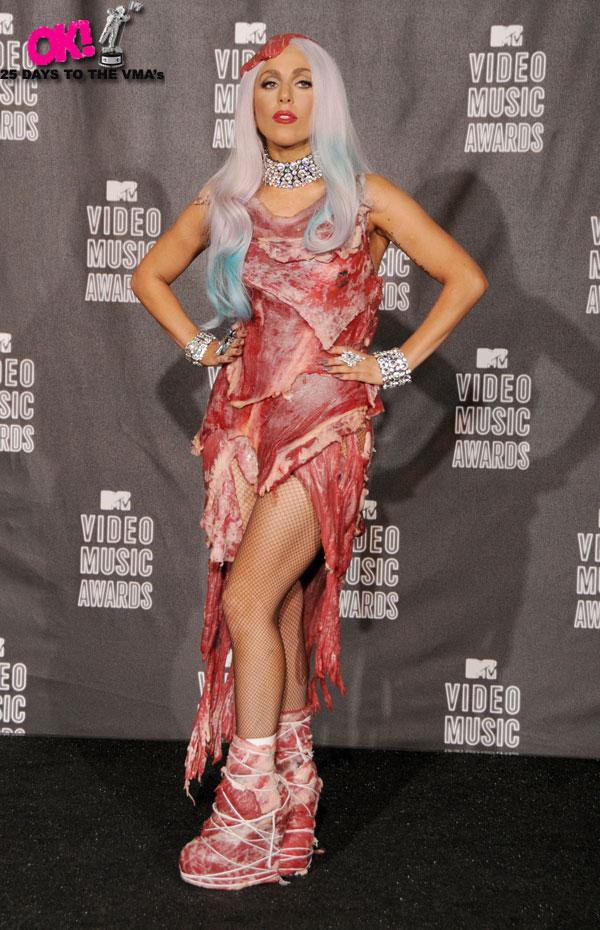 There was a time when you watched the VMAs just to see what Gaga was going to wear, but given her hiatus from the notorious music awards show in recent years, you have to understand our excitement to see her bring it this year. While we wait for that moment, we wanted to invite you to take a walk down Gaga VMA memory lane...enjoy.
Ahh, the infamous meat dress. At least you have to admire her commitment to the theme? Even her shoes were adorned with the raw goods.
http://youtu.be/ATTVy1HpiHc
Remember when Gaga dressed in drag at Jo Calderone for the ENTIRE evening? Yeah, we didn't get it either.
http://youtu.be/SkWoA25V4tQ
Because accepting an award wearing a headpiece where you can actually see the mic clearly isn't the way to go.
And then there was the McQueen Armadillo heel…
What was your favorite Gaga VMAs moment? Comment below or tweet us @OKMagazine!
MORE ON:
Meat dress of Lady Gaga
Article continues below advertisement