Archive
WATCH: Amber Rose Plays Music By Boyfriend Machine Gun Kelly As She Drives On Melrose Avenue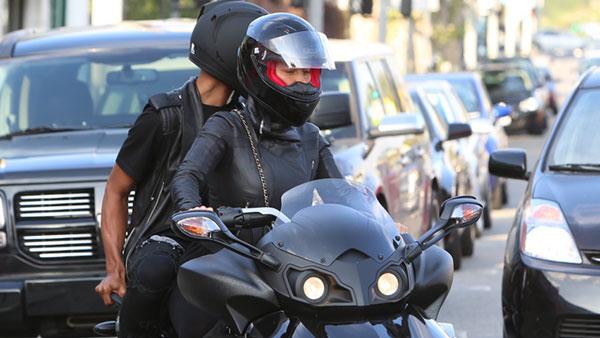 Amber Rose is one hot commodity.
The beauty was spotted leaving a nail salon after getting a mani-pedi on Melrose Avenue, and headed to her Can-Am Spyder vehicle outside. She wore her helmet, clearly to one photographer's dismay. He asked if she could take her helmet off for one picture, to which Amber said, "I'm sorry babe."
Amber Rose Talks Machine Gun Kelly, Says 'I Have A Blast With Him'
But the photographer was not done. "You have such a pretty face. It's a shame it's under that helmet," he responded. How sweet...we guess?
Article continues below advertisement
Meanwhile, as Amber drove off, she played "Till I Die," a song by none other than her new man, Machine Gun Kelly. How cute!
Amber Rose Gets Too Sexy In New Movie!
Check out the video of Amber above. Are you a fan of her new ride? Let us know in the comments section below.