Archive
Look Like A Bombshell! Ariana Grande's Trainer Harley Pasternak Reveals Her Exercise And Diet Plan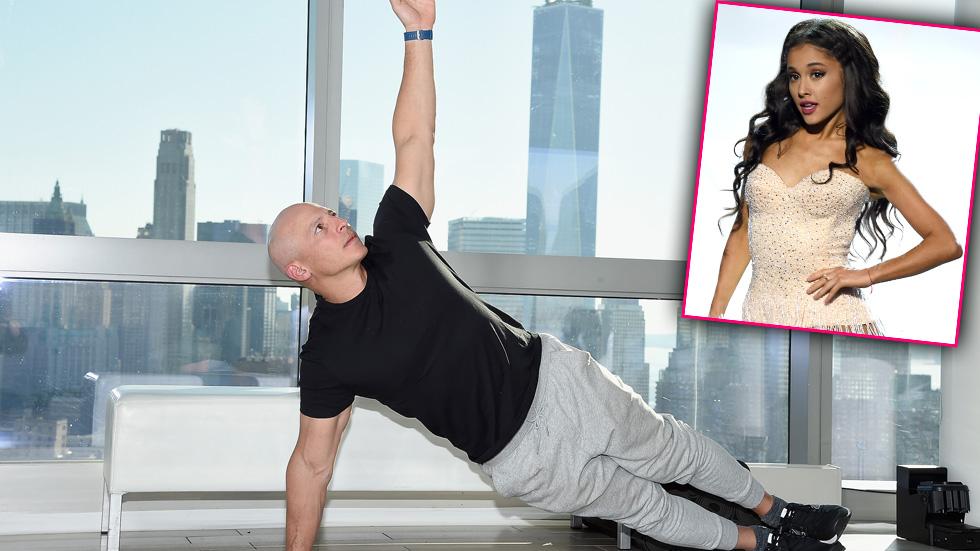 Did you ever wonder what exercises Ariana Grande does to get her extremely toned bod? Well, her personal trainer Harley Pasternak is giving you all the answers!
During the Fitbit Alta Unveiling event at the Trump SoHo in New York City, Harley revealed all the details about Ariana's day-to-day routine.
To start, Harley explained the three exercises that Ariana does on the road:
1. Reverse Lunge -- Feet are shoulder-width apart. Step back with one knee and drop one knee down and then return back to the initial position. And alternate.
Article continues below advertisement
2. Pike Plank — So down in the pushup/plank position and look down at your laces and as you do that, your hips come up and contract your abs. And then back down to a flat position.
3. Superman — Lying face down, arms extended and legs extended, lift your thighs and chest off the ground and back down and up-and-down, up-and-down.
He explained that he likes "to give one exercise a day each day" so that "maybe each one of those would be it's own day." He suggested doing "maybe five sets of 30 reps."
As for some weight loss tips, Harley suggested to "try and get at least 10,000 steps a day" and to "stay hydrated." And if you have an extremely hectic schedule like the pop star, he suggested, "at least one smoothie a day" because "it simplifies life when you are busy."
To really help you stay on track, Harley recommended traveling with snacks like "almonds or roasted beans." His final tip, "make sure to get enough sleep."
Reporting by Lindsey DiMattina.