Archive
Beyonce, Jay Z, Ellen Degeneres And More Get Nominated for 2014 Webby Awards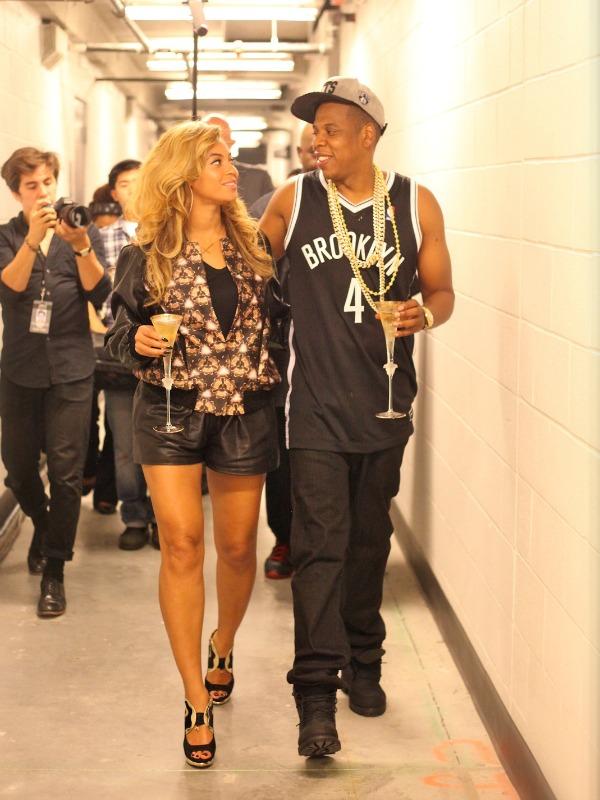 The internet doesn't just exist as a medium through which you can slack off from your work for a few hours or stalk your ex. It exists to win awards, too! The annual Webby Awards, which honors the best of the web, have just been announced, and the noms really run the gamut this year.
PHOTOS: Beyonce and Jay Z's Cutest Moments
Beyonce, Jay Z, and Ellen Degeneres all got nominated, as did Pharrell Williams in the Online Film and Video category for his 24-hour-long music video for "Happy." And of course, some of our favorite sites like Buzzfeed, The New York Times, Tumblr and Vine got nominated in the web/apps categories as well.
Article continues below advertisement
GoPro
The Ellen DeGeneres Show
BuzzFeed
The New York Times
Human Rights Campaign
Best User Experience
Hulu
The New York Times
Digitas
Medium
TripAdvisor
Best Writing (Editorial)
Rollingstone.com
The Atlantic
Wired
The New York Times
The New Yorker
Best Individual Performance
Crackle
Michael Shannon Reads the Insane Delta Gamma Sorority Letter
The Clash: The Last Gang in Town
WIGS
Batman Vs The Penguin (with Patton Oswalt)
Article continues below advertisement
Best Use of Interactive Video
Google Glass Experiment
National Film Board of Canada
24 hours of Happy
Tiny Robots
First Person
Mental_Floss
ItsGrace
YouTube Nation
Takei's Take
PBS Idea Channel
Online Film & Video Best Writing
The Daily Beast
Cracked
Husbands
Burning Love Season 2 & 3
Gnu
Mobile City & Urban Innovation
Citi Bike App
Points - The Most Advanced Street Sign on Earth
Pulse Point
Run That Town
Shade Cinema
Weird
cachemonet
The .Gifys
Textastrophe
Stuff to Blow Your Mind
Extreme Macro Photography
Who do you hope wins a Webby? What other stars should've gotten nominated but didn't? Tweet us @OKMagazine.