Archive
Battle Of The Men! Blake Shelton And Gavin Rossdale's Face-To-Face Meeting EXPOSED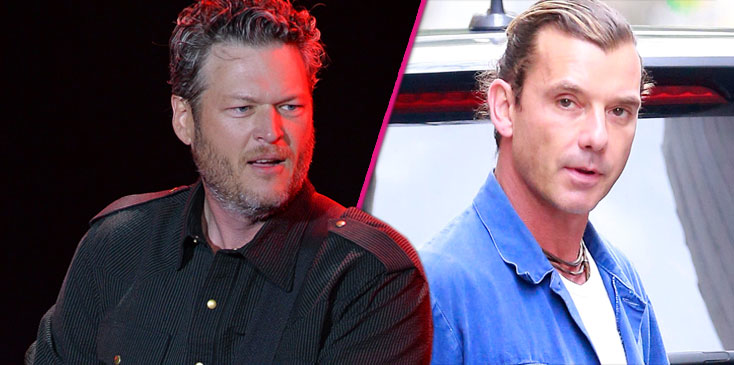 Gavin Rossdale wasn't fond over the amount of time Blake Shelton was spending with his three sons, Zuma, Kingston, and Apollo and even threatened legal action against his ex wife Gwen Stefani. But before things got too serious, Shelton stepped in to ease the situation.
A source told OK! Magazine exclusively that Blake's been reaching out to Gwen's ex-husband to request a face-to-face meeting to figure out they can all move forward amicably.
Article continues below advertisement
"Blake wants Gavin to know that he's serious about Gwen and the kids but has no intention of replacing him as their dad," the insider revealed. "He thinks the best way to hash it out is over a couple of beers."
The source added that Gwen is "touched that Blake wants to make such a commitment to her and the boys" and hopes that Gavin is open to the idea as well.
"She still hasn't forgiven Gavin for destroying their family," said the insider. "But she wants to keep her focus on healthy co-parenting."
Do you think it's a good idea for Blake and Gavin to meet? Let us know in the comments!