Archive
Judge Denies Brad Pitt's Emergency Request To Keep Custody Docs Out Of The Public Eye – What's He Trying To Hide?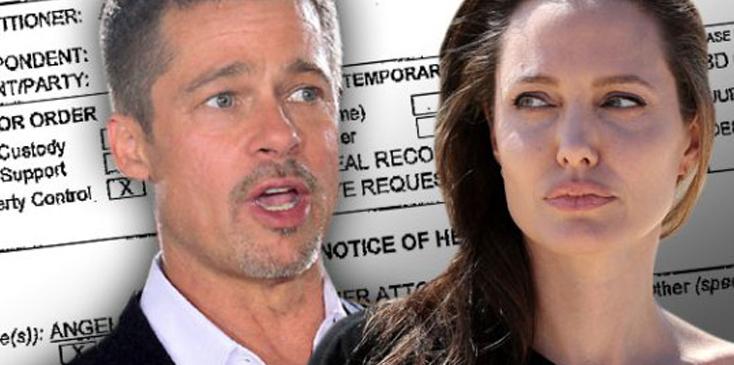 The Jolie-Pitt custody battle continues! Brad Pitt took another "L" in court on Wednesday after a judge denied his effort to seal his and Angelina Jolie's custody case documents.
According to reports, Brad requested an emergency hearing to keep all custody proceedings under wraps — in an attempt to not only keep the couple's dirty laundry from the public, but also to prevent harm to the couple's children.
Article continues below advertisement
However, reports claim that Angelina's lawyer said Brad's efforts to seal the entire case aren't actually about protecting the kids, but instead about keeping Brad's conduct hidden.
Brad has faced a lot of scrutiny since Angelina filed for divorce in September and claimed Brad struck their oldest son, Maddox. The actress's claims later spurred a child abuse investigation that Brad only recently was cleared in.
Brad's legal team was reportedly fed up with details of the case being public knowledge as the actor's emergency filing comes just days after Angelina filed a temporary custody agreement with the courts, which went public almost immediately.
Once the actress filed the docs it was reported that the documents have a clause specifying that a therapist will now dictate when Brad can start having unmonitored visits.
Do you think the case should be sealed? Let us know your thoughts in the comments section!