Archive
Brad Pitt And George Clooney's Bromance Back On!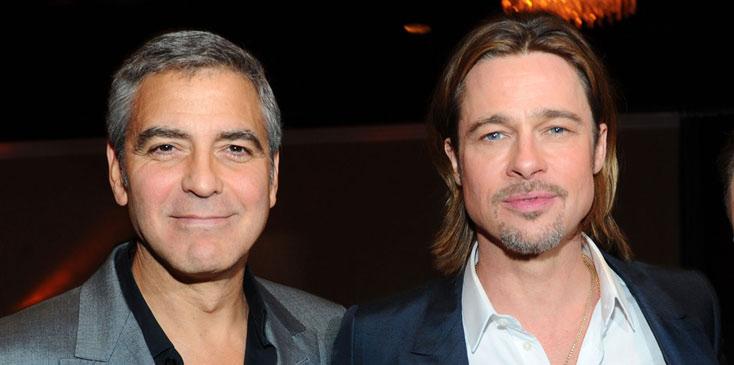 One of Hollywood's most legendary bromances is back on! In the wake of Brad Pitt's messy split from Angelina Jolie, sources say his pal and frequent colleague George Clooney has reached out, and the two have mended the fences erected during the Angie years.
"Brad was so happy to hear from George — he needs all the friends he can get right now," an insider dishes.
"The first time they met up was at a mutual friend's place in Malibu. The plan was to have a drink and catch up, but it turned into an emotional five-hour session.
Article continues below advertisement
Now George, who "never liked Angie," the insider claims, is free to bond again with Brad. "Having George back in his life has given Brad a huge boost," says the source, adding that Amal was all for the reunion: "She knows how much George missed his buddy."