Archive
OK! Exclusive: Brie Bella Reveals Her Future Plans Involving Babies And Retirement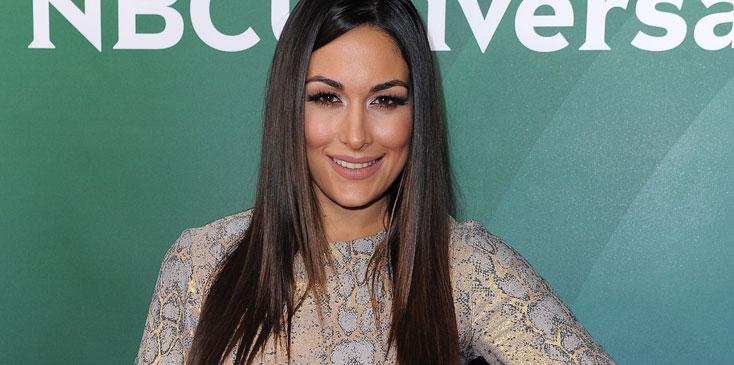 Brie Bella has a lot weighing on her mind right now. From the future of her wrestling career, to starting a family, to expanding the Bella Twins Empire, the brunette beauty is being torn in many different directions.
The Total Divas star spoke exclusively with OKMagazine.com about her career choices and if she's still trying for a baby.
"The next couple months of my life, I feel, will be very interesting," she said. Brie admitted that having a baby is "definitely not on hold" now that her husband and former professional wrestler, Bryan Danielson, announced his retirement.
Article continues below advertisement
Being home has only "amplified" Bryan's "baby fever." Brie joked, "If he could get pregnant this would all work out!"
She hinted that she's contemplating her life away from the ring as well. She said seeing Bryan in retirement, spending time with family and not traveling, is giving her an "itch … because you're home and now this is right for me to be home and for us to really become parents."
Brie admitted that seeing her twin sister, Nikki Bella, with a serious injury has made her think about her next step in life as well.
"We actually just got good news from the doctor and Nikki's able now to sleep without her neck brace at night," she said. "She's healing really nicely. She still has a long journey ahead of her before she gets back into the ring but it's looking good."
They are expanding their Bella Twin Empire with a "woman empowerment geared line" called "birdiebee."
Brie emphasized, "We stand strong for women and we want to be role models for women so that is what we will go forth in."
She teased that at the end of the current season of Total Divas, a lot of changes happen and fans will just have to tune in to see the women making tough decisions!
Total Divas airs every Monday at 9pm ET on E!