Archive
Celebrity Stylist Nicole Chavez Tells You What You Need in Your Closet This Season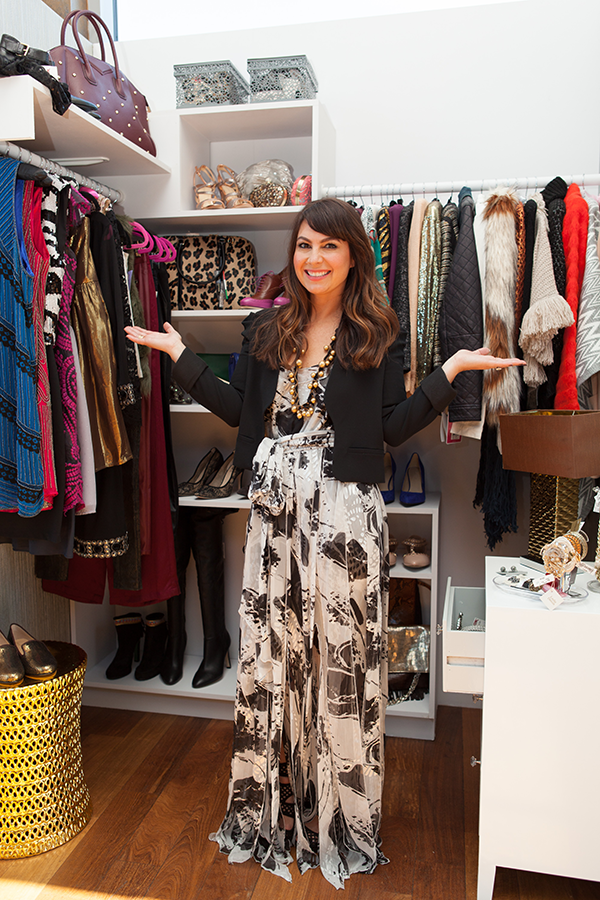 T.J.Maxx recently teamed up with "Closetologist" Dr. Jennifer Baumgartner to diagnose what a woman's wardrobe says about her. Her first patient was none other than Celebrity Stylist Nicole Chavez, who co-designs the line ShoeMint with Rachel Bilson. I sat down with Nicole to talk about her own closet, what every woman should invest in for fall, and where she draws inspiration from—check out her stylish pearls of wisdom below!
Article continues below advertisement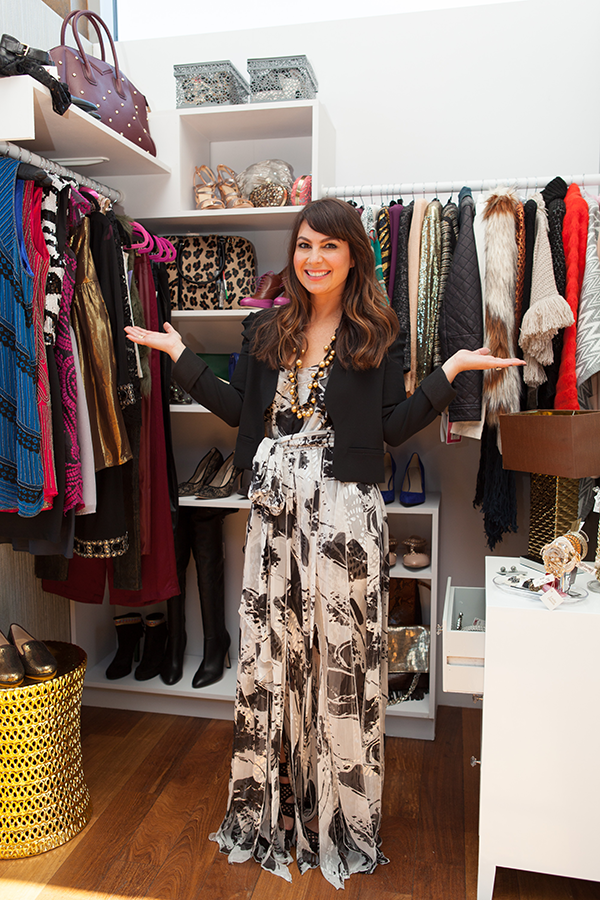 OK!: So I just took T.J. Maxx's style quiz about what my wardrobe says about me and it turns out I'm a trend trailblazer, what are you?
Nicole Chavez: I'm the showstopper. I was Dr. B's first patient and she came to my house in L.A. and analyzed to see how I shopped and assembled. We determined that I am actually more of a systematic shopper when I am working with clients, but for my every day life, I gravitate towards showstopper.
OK!: Sometimes when I go to a huge store with so much selection like T.J. Maxx, I can get a little overwhelmed. What's the best plan of attack for finding the good stuff?
NC: Go in with an open mind and know that there are so many possibilities in there for you. There is signage for places you want to hit, but you really have to go through all the racks. You can find some amazing treasures. For me, I'm so visual, so when I walk in, I see everything. I kind of play and assemble widely in the store and I like to find outfits.
Article continues below advertisement
OK!: What are some of the gems that you've found?
NC: In my recent trip, I've found so many cool leather pieces. I mean, obviously leather is huge for fall and I just found a killer pair of leather harem pants, which I love. It's not just about leather pants anymore, they can be colored leather, lace and leather, cotton and leather... I'm excited about that trend.
OK!: Aside from leather, what should you invest in this season?
NC: A statement necklace and a mixed media designer coat. This coat below is available at T.J. Maxx for $150 and the necklace is $35.
OK!: Trends change every season, but do you have any fashion rules that always stay the same for you?
NC: You can follow the trends, they are great guidelines, but make them your own. You don't have to be dictated by what everyone is saying. Take it and interpret it and turn it back out and make it interesting. And own it. Across the board, it ranks true no matter what season and I think it's something that people respond to. It's a very honest, vulnerable way of dressing when you really want to bring out your own personal style. People respond to it. You look at style icons like Kate Moss, who is a perfect example of someone who wears stuff that is all over the place, but it's always her.
OK!: Who inspires you style wise?
NC: I look to street style; that's where I get most of my inspiration. I love going online and looking all over the world for different inspiration. It's again, self-expression. It just again goes back to finding a unique spin or take on it.
Head over to Maxxstylepersona.com to take the style quiz to see what your wardrobe says about you, then tweet us the #1 item you want for fall @OKMagazine.