Archive
Daddies Club: Chris Brown & Scott Disick Go To Single Parent Classes Together!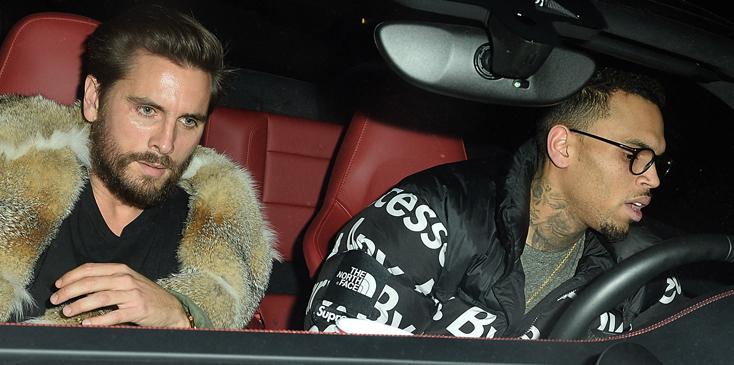 Bad boys turned good? Chris Brown and his BFF Scott Disick have turned over a new leaf since becoming dads!
A source exclusively told that the legendary bad boys, who have recently been spending a lot of time together, have been bonding over fatherhood and their positively changed behavior, which was brought on by their children.
"Chris has completely changed since learning he's a dad – and he's encouraged Scott to be more responsible too," an insider revealed.
Article continues below advertisement
The rehabilitated fathers are taking their role as parents so seriously that they've even enlisted the help of professionals to make sure they're on the right track.
"They've been going to single dad classes to learn some of the basics of childcare," the source said. "They still like to party, but fatherhood is their number one priority."
Do you think the new and improved Chris and Scott are here to stay? Let us know your thoughts in the comments section!