Archive
This Might Be The Cutest Thing On The Internet Today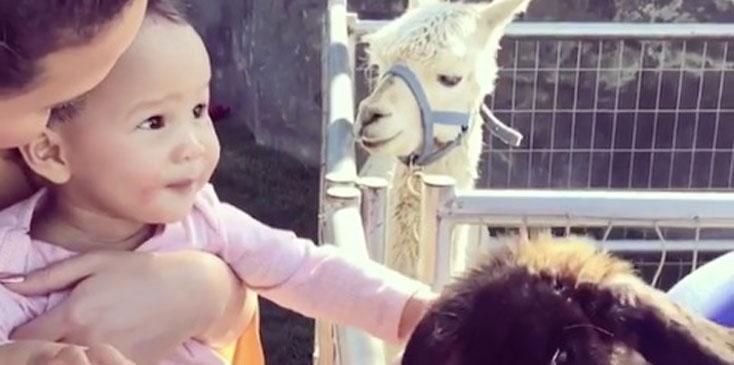 If you thought Chrissy Teigen & John Legend's daughter Luna Stephens couldn't get any cuter, you thought wrong!
While much of the country is locked in a deep freeze, Chrissy and Luna are enjoying warm days and adorable bunnies!
The infant ran her tiny hand through a rabbit's soft fur, but Chrissy thought she had other things on her mind. "Are you pooping right now," she asked. Luna didn't answer.
What do you think of Luna's petting zoo? Share your thoughts in the comments below!
Article continues below advertisement