Archive
'I'm Concerned' For Amber! Farrah Abraham Reveals Her Shocking Opinion On Portwood's Engagement To Matt Baier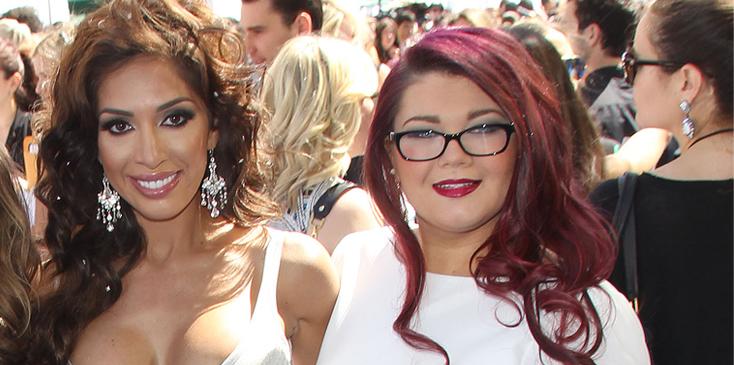 If Amber Portwood ever needs a friend, Farrah Abraham totally has her back!
Back in February, it was revealed that Amber's fiancé Matt Baier didn't only have eyes for her! It was reported by RadarOnline.com that Matt also had his eyes set on Farrah, according to his Twitter account. After the tweets surfaced, Farrah admitted that she was "concerned" for her Teen Mom OG co-star.
"I think as a friend I called, you know, I'm concerned, if you need anyone," Farrah said of Amber's rocky relationship with Matt. "I know sometimes she likes to isolate and I don't think that is healthy especially with someone who has been, you know, been caught reaching out to other people." She added, "I feel for Amber, you know, she is dedicating her life and dedicating her time to this person, but maybe he has grown away from that."
Article continues below advertisement
"As a caring person, because I've worked with her and we've been on the same show, I definitely was like 'I should be calling her, I should say something,' because I don't think I would ignore that if someone I was dating was caught doing that, I personally wouldn't put up with that sh—."
Even though Farrah expressed her thoughts on what she would do if she was in that position, she explained, "Amber makes her own choices, I just try to be there."
What do you think of Farrah's response to Matt flirting with her via social media? Let us know your thoughts in the comments section! The new season of Teen Mom OG airs Monday, August 22nd at 10pm ET on MTV!