Archive
'It's Not Child Pornography' Farrah Abraham SLAMS The Haters Over Sophia's Modeling Gigs!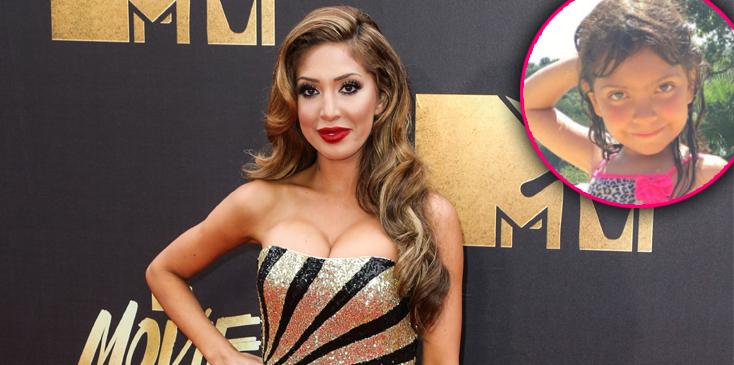 Don't mess with Farrah Abraham!
The Teen Mom OG star is a reality television personality, businesswoman, and most importantly, a mother to her daughter Sophia. Recently, the 25-year-old has been letting her young daughter create an empire of her own with a children's clothing boutique and modeling gigs, which didn't go over well with fans.
After Farrah uploaded photos of her 7-year-old posing in a bikini and wearing makeup, she faced a lot of criticism, however, she's not too focused on the negativity! "That's fine, that's your own opinion," Farrah said of the backlash to OKMagazine.com exclusively. "Like everyone is buying swimwear for their kids, all of their kids are wearing it. It's not like it's child pornography, it's not in any disgusting form of way and I just have to say it to that extent."
Article continues below advertisement
Farrah described Sophia's successful career as "nothing weird" because it's their friends that are helping her launch her own empire. "We are blessed to be in such a good place, we don't even need that stuff," Farrah said of the criticism. "She loves that she gets to do those things, and no one needs to take that away from her."
What do you think of Farrah's response to the backlash? Let us know your thoughts in the comments section! Tune into the Teen Mom OG premiere on August 22nd at 10pm ET on MTV!