Archive
Is Farrah ENGAGED? Abraham Reveals The Truth About Her Relationship With Simon Saran!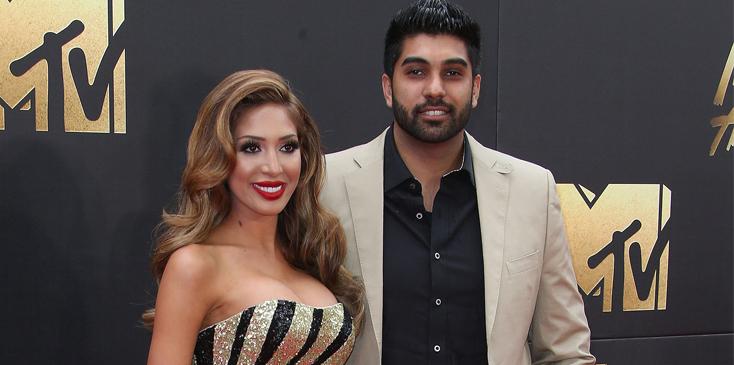 Is Farrah Abraham off the market?
Last season on Teen Mom OG, the reality star was looking to settle down with Simon Saran and the two even went shopping for engagement rings. Since then, they have been in an on-again-off-again relationship, leaving fans wondering if she will finally get her fairy-tale ending this season!
"I would say, pretty much we are friends," Farrah said to OKMagazine.com exclusively of their relationship status. "We'll see how Simon really gets through this season because I am not messing around when it comes to 'you either want to be in my life or you don't,' and I think this season shows that in a very big way."
Article continues below advertisement
As for the engagement ring Simon was set to propose with, Farrah said, "Well because I bought it, yes I definitely still have it." Adding, "And I don't think I have to do anything with it, like I bought it it's mine and I wear it, so be it."
As seen on previous episodes, Farrah's young daughter, Sophia, was rooting for her mother to settle down with Simon. When asked how she explains the on-again-off-again relationship to the 7-year-old, Farrah admitted, "sometimes I don't know what Simon and I are."
What do you think of Farrah and Simon's relationship? Let us know your thoughts in the comments section! And make sure to watch the Teen Mom OG premiere August 22nd at 10pm ET on MTV.