Archive
Groomzilla On The Lose! George Clooney And Amal Alamuddin Have Last-Minute Wedding Drama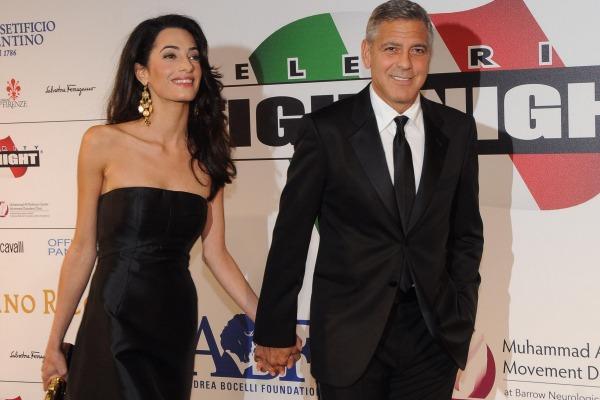 George the groomzilla? Last-minute wedding details such as alcohol, music, no-show guests and more are stressing out George Clooney, even to the point of being at odds with his bride, Amal Alamuddin.
"George insists on micromanaging every detail, from the flowers to the food," a source tells OK! "He can be obsessive and this wedding is bringing out that side of him. Amal asked him to calm down and just enjoy the moment, but he's been a complete groomzilla!"
Article continues below advertisement
Although the gesture will make Alamuddin happy, she's been annoyed by her husband-to-be's preoccupation with the festivities.
"George is exhausting himself, and it's frustrating Amal because she spends so little time with him."
For more on the story, pick up the latest issue of OK! magazine, on stands now.​