Archive
OK! Exclusive: Jewel Tankard Says Phaedra Parks "Didn't Stop Living" During Marriage Breakdown, Advises Daughter On Dating And Sex In Thicker Than Water Clip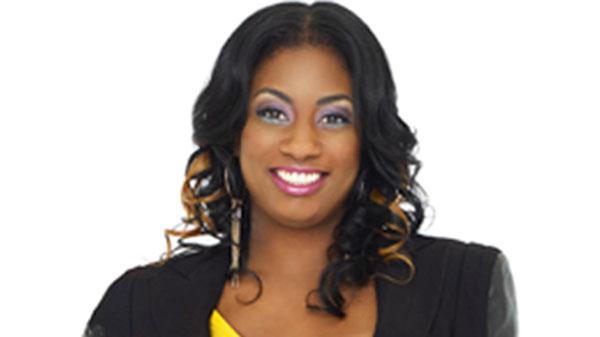 Sending a child to college can be a frightening prospect for any parent. But when you have The Real Housewives of Atlanta's Phaedra Parks to offer advice to your departing little one, your mind will likely be a little more at ease.
Lucky for Jewel Tankard of Bravo's hit reality TV show Thicker Than Water, she has her bestie Phaedra on speed dial. And in Sunday night's episode of TTW, Jewel's daughter Cyrene Tankard learns a few lessons from Parks before she heads off to college at Howard University in Washington, D.C. Parks gets real with the teen, letting her know what she should avoid during her first year away from home. And you can watch an exclusive clip of their conversation from this week's episode in the video above!
Article continues below advertisement
Parks held nothing back, especially when it came to talking to Cyrene about sex. Her comments shocked the college-bound reality star. But speaking to OKMagazine.com, Jewell said she appreciated all the advice Phaedra offered her daughter!
OK!: How did you and Phaedra become friends?
Jewel Tankard: We met through a mutual friend a couple of years ago, and we definitely hit it off. We have a lot of the same core values where our relationship with God is concerned and our careers. We're big on motherhood, so we really connected from the first time we met.
OK!: Was it tough to hear some of the uncensored advice she offered to Cyrene about college and dating?
Tankard: Her advice was really good! Sometimes my kids will be like, "Mom, I can't believe you're really saying this." But like the kids say, they are real out here in these streets! These rappers talk about some of everything. So if we're going to combat that, we have to be authentic and real with our children and let them know there's a right and wrong way to do anything and we want you to value your bodies.
Article continues below advertisement
OK!: What did you tell Cyrene yourself before she headed off to school?
Tankard: I told her I wanted her to stay focused on building her career and getting her work done. I also told her I wanted her to steer away from drinking and smoking since I think it's a serious distraction. Nobody plans on becoming an addict, but those things happen. I just told her to make sure she surrounds herself with people that will encourage her to do what's right, and she can have fun and turn up without literally "turning up."
OK!: What was the most valuable piece of advice you think Phaedra gave her?
Tankard: It was definitely understanding that your vagina is probably the most powerful aspect that you have as a young woman. Men are conquerers. So once they get it, they like, "Oh, you're all right." But the chase is on while they can't get it. So just remember to hold that standard because it's not going to make them respect you more. It makes them respect you more when you don't do it because you can still have fun and date without having sex.
Article continues below advertisement
OK!: Has your anxiety about Cyrene going to college lessened since she started school in the fall?
Tankard: I've been up on campus several times, and I'll be back up there this week. I just want to make sure that she's making good choices and stays focus on her school work!
OK!: Seeing that Phaedra is one your close friends, has she opened up to you about the personal trials she's faced over the past year?
Tankard: Phaedra is amazing because the girl is so consistent. Her commitment to continue to function as a mother, an attorney, a reality star, an author, a funeral home owner … it amazes me that she has stayed consistent with those things. It's powerful and a message to all women that you can be in the middle of one of the greatest hurts and pains in your life, but you don't have to stop living. Phaedra has not stopped living. And because she has continued to go, she's getting on the other side of that. She's a living example that it can be a hard time, but keep going!
Be sure to catch a double dose of Phaedra this Sunday night on The Real Housewives of Atlanta at 8 p.m. EST and Thicker Than Water at 9 p.m. EST on Bravo!