Archive
Justin Bieber's Breakdown 'Worse Than People Realized,' Says Scooter Braun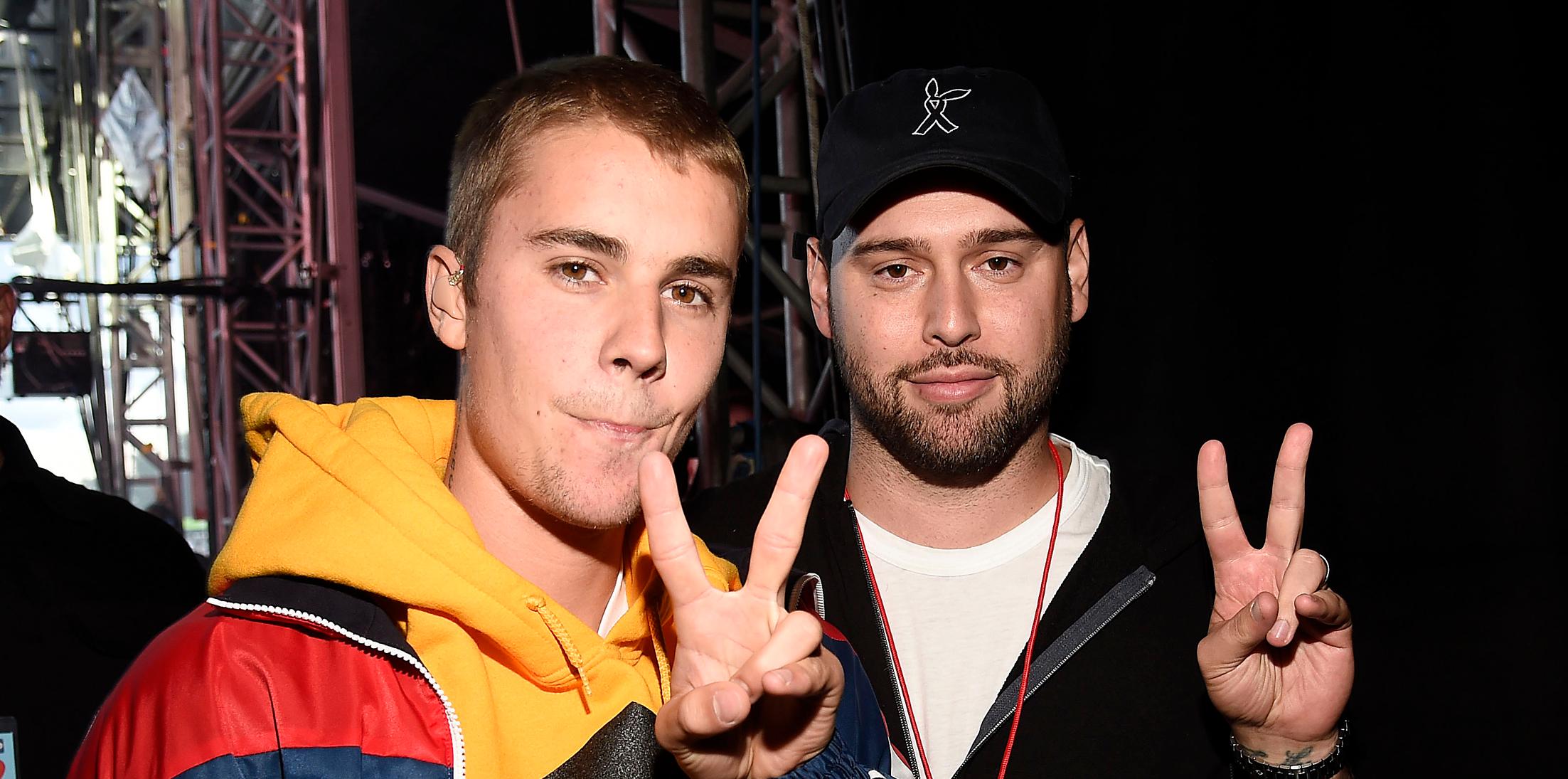 Justin Bieber's manager and close friend Scooter Braun has finally opened up about the singer's infamous 2014 DUI arrest and subsequent downward spiral.
In an interview with the Wall Street Journal, Scooter revealed that Justin's breakdown "was worse than people realized."
"I failed him day after day," Scooter admitted. "We were living in hell because he was in such a dark place."
During that time, Justin's headline-making antics (he was arrested for suspicion of driving under the influence, photos surfaced of him urinating in a bucket, and he was reported to have been using drugs) not only tarnished his reputation but also changed his relationship with his long-time manager Scooter.
Article continues below advertisement
"I have inconveniences, and other people have problems. Mine feel important, but they're not. They're not life or death," Scooter said, commenting on the fact that while Justin lived a privileged life he was struggling with very serious issues. "Justin's stuff got to a point where it was a problem."
And while Justin continued to spiral out of control, Scooter told WSJ that the singer tried pushing him away.
However, Scooter stuck around and decided to better himself by attending Al-Anon meetings to ensure he was the not only the manager he signed on to be but also the man he promised to be.
"Our relationship really struggled, but I started to learn things that made me a better man," he said. "When the time came and Justin needed the resources to get back on track, I wanted to make sure I was a rock and someone he could turn to."
Article continues below advertisement
And while others lost faith in Justin's abilities, Scooter said he stuck around because of a promise he made to the 13-year-old boy he discovered on YouTube.
"Some of the biggest people in the industry, people invested in Justin's career, told me, 'It's over. Focus on something else. That kid is done,'" Scooter revealed. "I made a promise to him when he was 13 that I would never give up on him. I plan on keeping that promise."
And that he has, as the talent manager orchestrated a major comeback for the singer, which included a roast on Comedy Central, the release of Justin's hit album, Purpose, and his highly successful world tour.
"He's family. I think the relationship is more like a big brother, especially because he's become a man," Scooter replied, speaking on the straight and narrow path the singer has been on for the past two years. "I think he's seen the worst of himself, and to watch him rise out of it was amazing."
If you doubted their brotherly bond, the "Despacito" singer also sang his longtime manager and friend's praises in an email to WSJ.
"He's great at what he does," Justin wrote. "But more than that, I am proud of what a good man he is."
He added, "He changed my life. He is the best in the business."
What do you think about Scooter's confession? Sound off in the comments!