Archive
Adorable! See Justin Long Hold Girlfriend Amanda Seyfried Tight—All While Giggling With Taylor Swift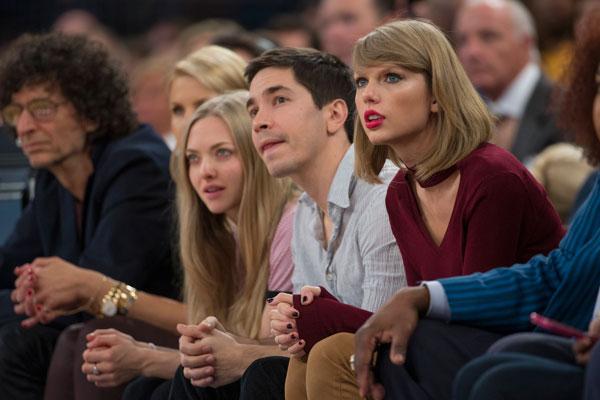 This is seriously cute overload.
At the New York Knicks game last night, Taylor Swift and couple Justin Long and Amanda Seyfried had a blast while sitting courtside. They chatted all night as the team played but the real action happened during a break.
Justin's face popped up on the jumbotron video and Tay got a kick out of it. Amanda laughed too, but she and Justin were too busy snuggling together (fast forward to about 4:25 in)!
Article continues below advertisement