Archive
Jo Rivera Reveals Plans To Get A Lawyer To Fight Kailyn For A Custody Arrangement!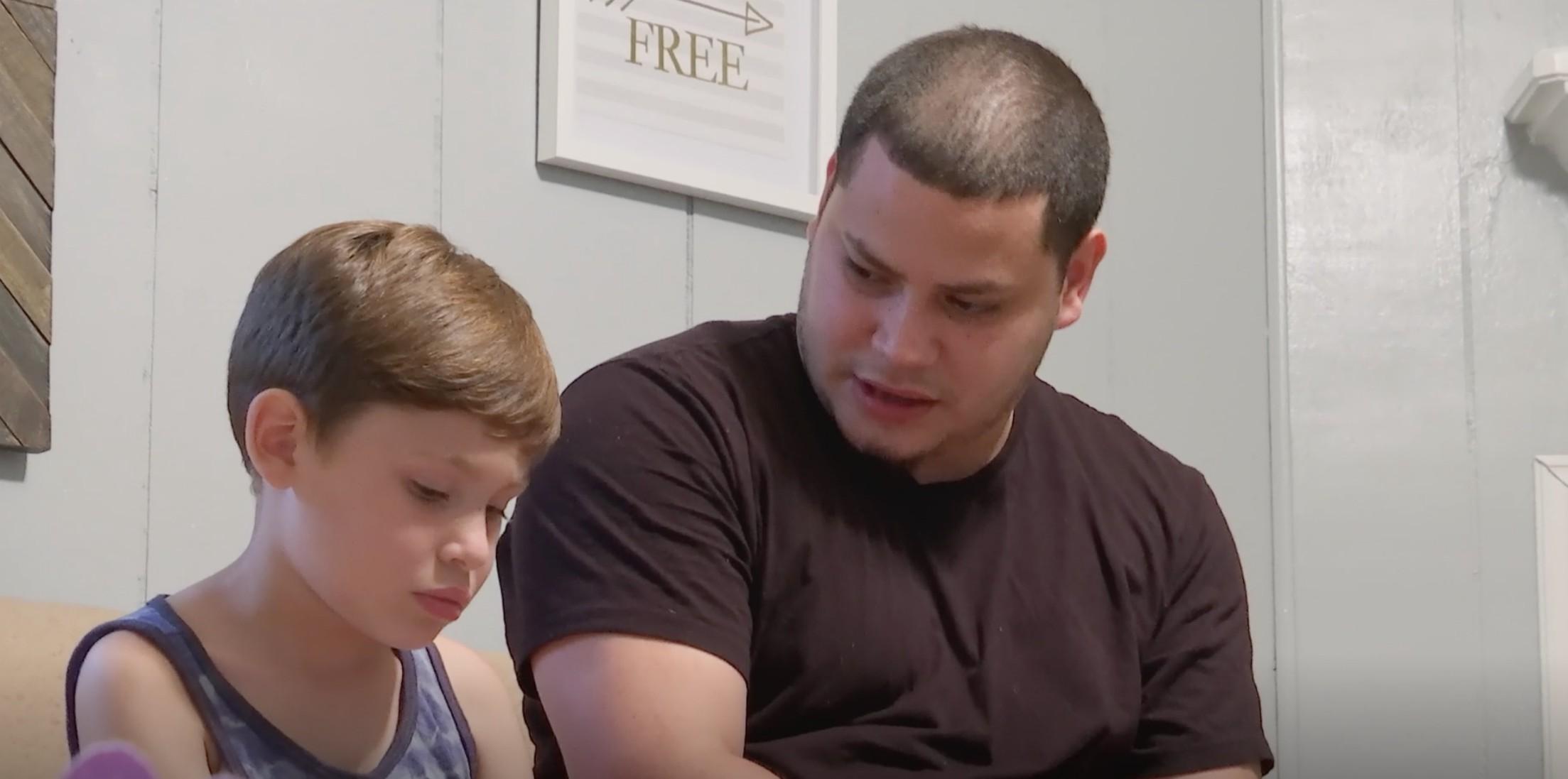 Another custody war for Kailyn Lowry?
On tonight's episode of Teen Mom 2, Kailyn's first baby daddy and ex, Jo Rivera, opened up about his concerns for their one son together, Isaac. "I'm worried about Isaac and stuff," he told his fiancee, Vee. "He's been here a lot more and Kail has been pretty busy with school and things, and the other night he was asking me, 'where am I sleeping tonight?'" She added, "He doesn't know." As Kail finishes school, balances her two boys, and preps for baby number three, her schedule has been hectic and it was clearly taking a toll on her oldest son. Jo revealed that he would love to have a more consistent schedule for Isaac and admitted that he might get a lawyer to figure out the next step.
Article continues below advertisement
Briana DeJesus was prepping for the birth of her second child with her second baby daddy Luis, but things quickly took a turn for the worse! Since it was her party, she decided to invite her ex-boyfriend, Dre, and Luis wasn't happy!
Leah Messer is fighting for her daughter, Ali! The mother-of-three was prepping to head to her daughter's school and fight for her to get an aid since the 8-year-old said she wasn't eating much at school and was falling a lot. Luckily, Ali got the aid and she will be shadowing her during the day.
Jenelle Evans' was ready to begin the biggest fight of her life. The new mother-of-three was prepping to fight for custody of her oldest son, Jace, against her own mother, Barbara Evans. "I deserve Jace back," she told David Eason the night before the court date. "I have so much anxiety it's unbelievable." After arriving at the court house, Jenelle revealed that she was "nervous as hell" and couldn't eat. She added, "I'm shaking!"
Chelsea Houska wanted to treat her first child, Aubree, to a girls day! Since giving birth to Watson, she hasn't spent much alone time with Aubree so they went to the butterfly house and then the aquarium! However, things took a turn when Aubree and Chelsea discussed her dad, Adam Lind. Aubree admitted that she does she her dad when she goes to her Grandma Donna's house, however, he sleeps.
What did you think of tonight's episode? Let us know your thoughts in the comments section!