Archive
Kailyn Lowry Is Rushed To The Emergency Room — Inside Her TERRIFYING Health Crisis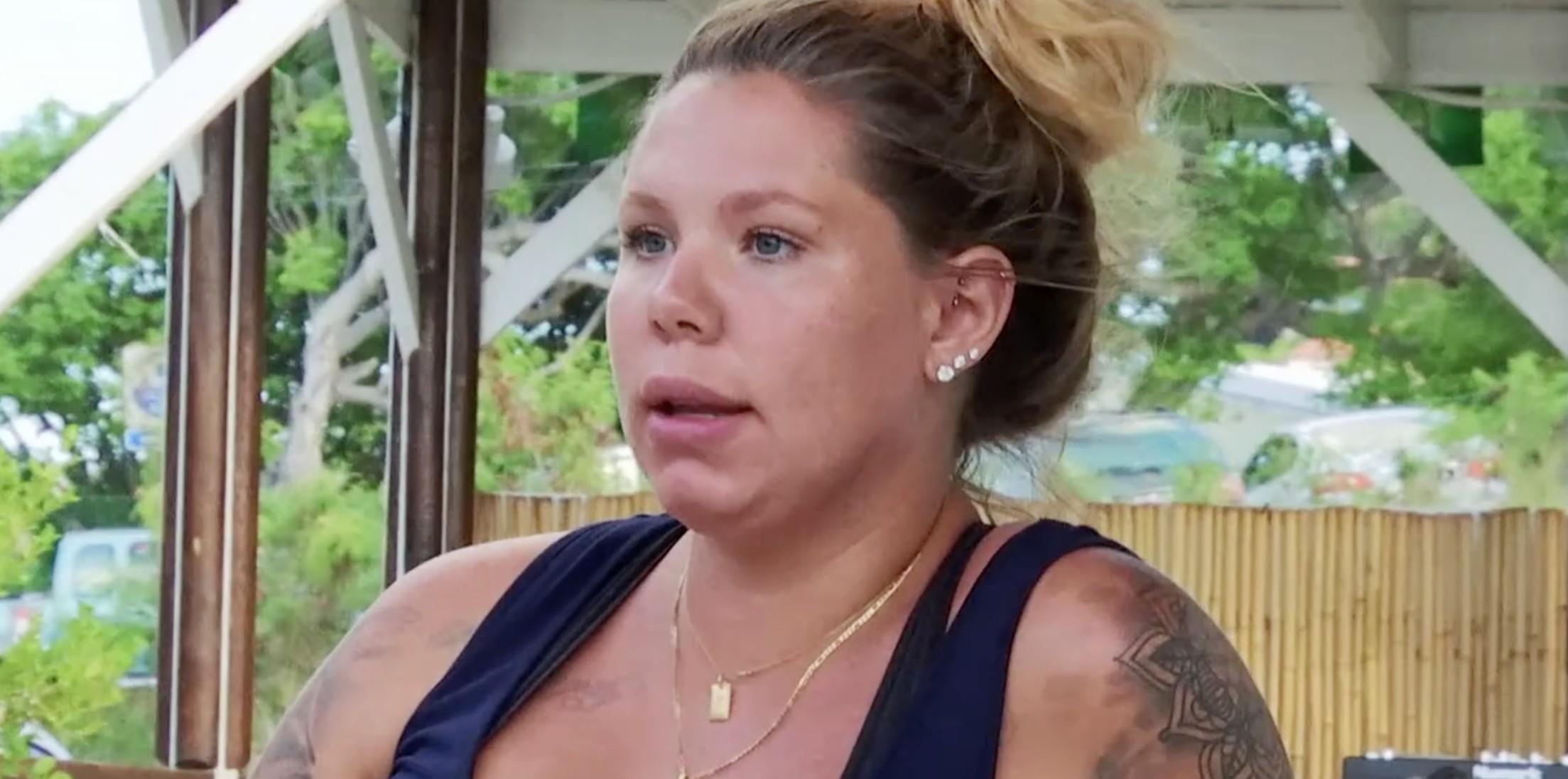 A baby was almost born on tonight's episode!
Kailyn Lowry was around 35 weeks pregnant and before giving birth, she wanted to spend quality time with her two older sons, Isaac and Lincoln. The adorable family and some friends jetted off to St. Thomas for some fun in the sun, but things quickly took a turn for the worse when she noticed her feet and hands were very swollen. "My swelling is getting worse, but a doctor is on the way," Kailyn said in a voice-over. "I'm really worried I might have preeclampsia. It's a pregnancy complication that causes high blood pressure." She added that if she does have it, she might be delivering the baby in St. Thomas! Luckily, she was rushed to the emergency room and learned that she didn't have preeclampsia. Kail admitted to her producer that she alerted her third baby daddy, Chris Lopez, but he didn't answer because he was with "his other girlfriend." Ouch!
Article continues below advertisement
Leah Messer is a single mother-of-three just trying to balance it all, especially when it comes to raising her three daughters. As seen in the previous episode, her daughter Aleeah asked if she was the reason for her twin sister Ali's disability. "It's so different with the twins. If they were the same age and Ali didn't have the disability I would be able to do the same thing with both of them. But it's not that way, it's kind of different," she admitted. The adorable family and friends decided to take a trip to Florida before summer was over and Leah did her best trying to make everyone feel special. Aww!
Briana DeJesus gave birth to her second daughter, Stella, with her second baby daddy, Luis, and things aren't going as planned. Besides Luis not being there to help or support Briana, Stella was rushed to the emergency room after she was breathing noticeably different. The new mother-of-two was faced with some heartbreaking news after learning that her newborn has three holes in her heart. Luis wasn't there for the hospital trip, but also didn't make much of an effort to show that he cared about their daughter's health.
Article continues below advertisement
Jenelle Evans was ready to celebrate Jace's exciting birthday! Surrounded by family and friends (not her mother, Barbara though) they took him to a fun water park to have some fun in the sun. While her relationship with her mother is estranged, the two still need to see each other and speak about Jace. The two got into a heated argument over Jace's medications and him seeing a therapist.
Chelsea Houska's wedding day is quickly approaching, but she has a few other things to handle before her big day! As seen in the previous episode, her daughter, Aubree, with her ex-boyfriend, Adam Lind, wanted to change her last name to Lind- DeBoer, to represent being in two different families. The mother-of-two was concerned over the difficulties she would face in court with her ex-boyfriend and how that would go over with him and his family.
What did you think of tonight's episode? Let us know your thoughts in the comments section!