Archive
Karrueche Tran Iyanla: Fix My Life Preview: Model Admits Dating Chris Brown While He Was In Relationship With Rihanna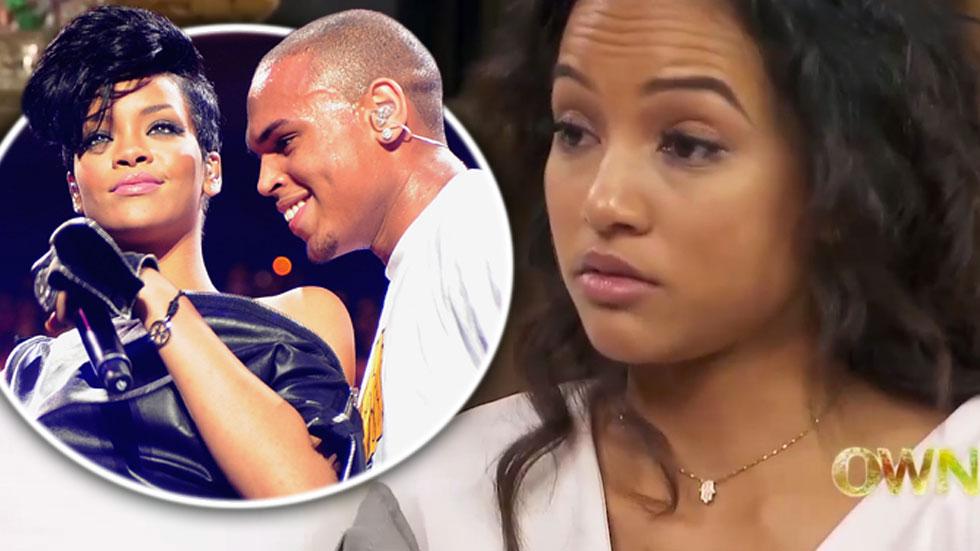 If you can't wait until Saturday night to catch Karrueche Tran's interview on Iyanla: Fix My Life, then you're in luck! A few clips have already been posted of Tran's chat with Iyanla Vanzant, and the model shares some juicy details about her relationship with Chris Brown in the previews.
In one snippet, which you can watch above, Tran tells Vanzant that she has finally learned that social media isn't the best outlet for her to use to share her relationship issues. "It's the worse thing to do," Tran says, later adding that she has "learned the hard way" not to open up her personal life to the public. But lucky for us, Kae's oversharing revelation came after her epic breakup tweet to Brown on Mar. 4, when she blasted the singer and basically confirmed his secret baby bombshell. Messy messy!
Article continues below advertisement
Tran also talks about the love triangle she was wrapped in with Brown and his famous ex-girlfriend Rihanna. She says that she knew Brown was dating her and Rihanna at the same time, but he didn't fully disclose the state of his relationship with his ex.
In a third clip, Tran even attempts to explain why she stayed in her tumultuous relationship with Brown for so many years. "I wanted to love him. That's what he needs," Tran says.
Speaking about the interview, Vanzant told Sister 2 Sister that she was shocked by how much Tran continued to stand up for her ex. "The thing that was so surprising to me is how protective and forgiving she is of Chris. She repeatedly offered that he is only human and humans make mistakes. She said she knows he loves her and she just wishes things could change for him," Vanzant said.
Do you think Chris and Karrueche will end up getting back together? Tweet us @OKMagazine or let us know in the comments section below.
And be sure to catch Karrueche's full interview on Iyanla: Fix My Life on Mar. 28 at 8 p.m. EST on OWN.