Archive
Forever Frenemies? Katie Holmes And Michelle Williams Feud Moves To The West Coast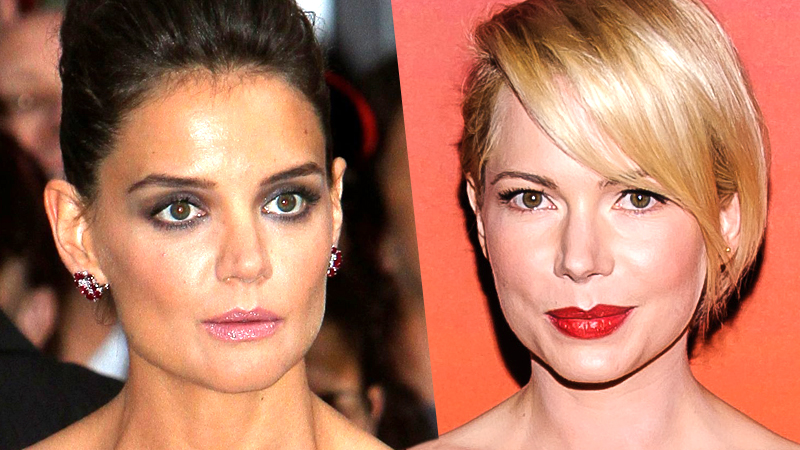 Former Dawson's Creek co-stars Katie Holmes and Michelle Williams have both left New York for Los Angeles, paving the way for a showdown between the long-time frenemies.
An insider exclusively told OK! Magazine that Holmes recently thought about ending her feud with Williams for a Dawson's Creek reunion film— and Holmes had asked her former co-star to participate.
Holmes' move was bold, as she and Williams did not get along well while the teen drama was on the air between 1998 and 2003, sources said.
Article continues below advertisement
But the reunion hasn't happened, and the source said the feud is sure to boil over again as both stars are reportedly settling in L.A.
Tom Cruise's ex-wife Holmes, 35, who raises daughter Suri, 8, recently bought a 6,000 foot house in L.A.
And Williams, 34, who has a daughter Matilda, 8, from her relationship with the late actor Heath Ledger, put her New York digs up for sale and moved to L.A. to better seek film roles.
MORE ON:
Michelle Williams
"Katie and Michelle are bound to find things awkward when they run into each other on the West Coast," the source added. "They have a ton of mutual friends and business contacts, so it's only a matter of time before these two run into each other."
According to the source, the former co-stars "are both incredibly strong-willed and competitive, and there's been so much trash talking on both sides over the years. So it's difficult to imagine anything but ugliness when they do come face to face."