Archive
Wild Child! Kendall Jenner Wants To Be 'Covered Head To Toe' In Tattoos!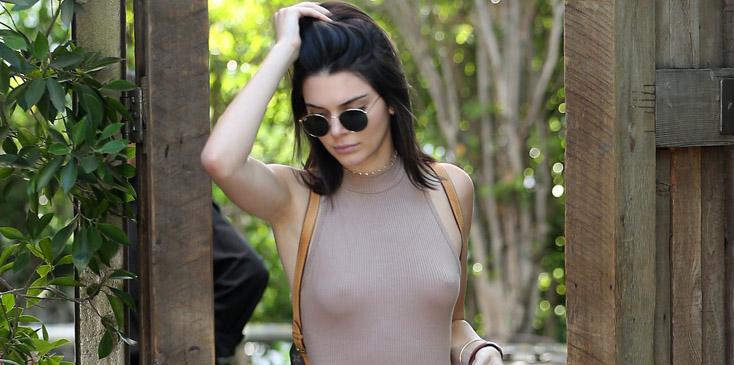 Kendall Jenner apparently just does not care about Kim Kardashian's opinion when it comes to her modeling career. The 36-year-old previously warned Kendall against getting markings on her body, telling her that you don't "put bumper stickers on a Bentley," but Kendall could care less!
A source told OK! that the soon-to-be 21-year-old loves piercings way too much to conform to any societal standard. "Kendall's a total badass and makes Khloe look like Mother Teresa." And considering Khloe has a tattoo on her lower back and her hand, that may be saying a lot!
Article continues below advertisement
The statuesque beauty already has two tattoos that fans know of, one being a broken white heart and the other a full heart. But it sounds like she wants more.
"She knows she has to be careful with inklings and piercings because it could hamper her career, but if she could she'd be covered head to toe," the insider revealed.
And Kendall has shown her penchant for body markings in the past, as she wrote a blog post about her reasoning for going braless and displaying her nipple ring regularly!
"She loves her piercings and let's just say her nipples are the only spot she's had done, but she's also been a huge fan of tattoos. She's got a book of her own tattoo sketches that she started when she was 13."
 Do you think Kendall should slow down? Let us know in the comments section.