Archive
Don't Panic! Kendall Jenner Is Amping Her Security To The MAX After Kim Kardashian's Heist!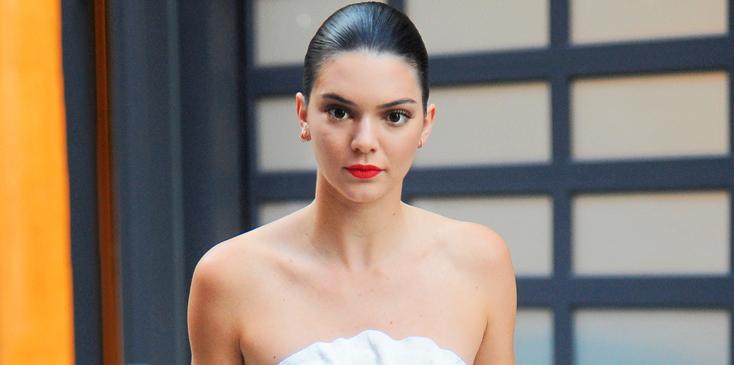 She refuses to be the next Kim Kardashian! Kendall Jenner is making sure that she never gets robbed of her jewels or stalked again, and is going to extreme (and expensive ones) to ensure her safety.
The statuesque beauty watched Jodie Foster's film Panic Room one too many times apparently, and now wants one of her own! A source told OK! exclusively, "Kenny's stalker being found not guilty was a nightmare for her, but on the back of the Kim robbery, the whole family is rethinking security now."
Article continues below advertisement
As Kardashian fans know, the Paris heist is not the only scary thing that has happened to the krew recently. In October, a man was acquitted of stalking Kendall and trespassing at her Hollywood Hill home.
And Kris is not taking chances. "Kenny's getting a panic room installed at the insistence of Kris, who thinks she made a mistake buying a house so close to Chateau Marmont," an insider added.
The Chateau caters to a number of guests regularly, which means that sometimes, they end up at Kendall's home either by mistake or purposefully. "She has strangers turning up on that doorstep 24/7 whether she's home or not," added the source.
So what better solution than installing a security measure that costs hundreds of thousands of dollars? "Kenny's panic room is costing her at least $250k as she wants a bathroom in it," the source told OK! She certainly thought about it all!
What are your thoughts on Kendall getting a panic room? Let us know in the comments section.