Archive
Kendall Jenner's Latest Fashion Accessory Looks Crazy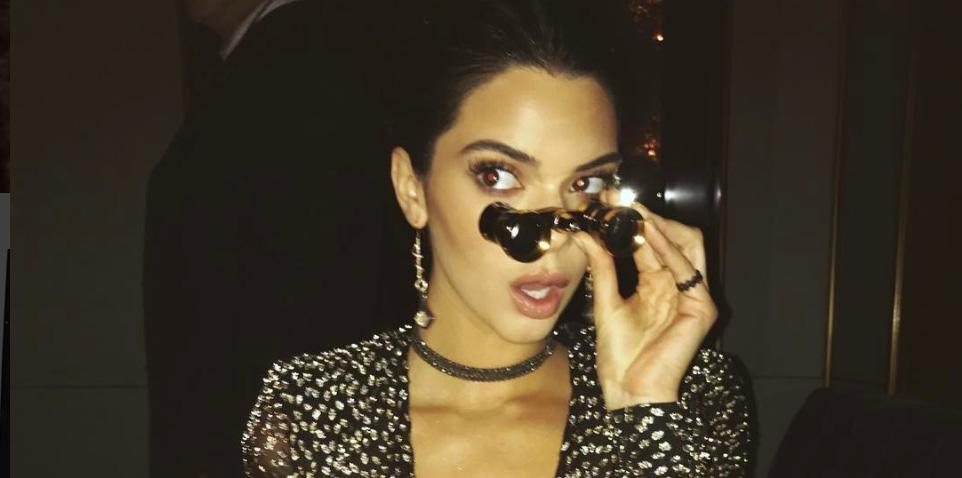 Kendall Jenner's style choices have gotten weirder and weirder. From wearing invisible jeans to dressing like a giant fuzzy red heart, the supermodel isn't afraid to make bold fashion statements. In her latest Instagram post, she's outdone herself!
Jenner took a selfie in front of a full-length mirror, showing off her newest crazy accessory: waist-high boots. Yes, that's right. Not knee-high or thigh-high, WAIST-high, and on a woman as tall and lean as Jenner, it creates a crazy optical illusion.
Article continues below advertisement
The shimmery orange satin boots are Vetements x Manolo Blahnik and cost more than $4,500. She paired the insanely tall footwear (they have a 5-inch stiletto heel!) with a fedora and no top, covering herself with her arms. At 5'10'', Jenner is towering in the selfie.
She captioned the snapshot, "Playing dress up." Let's hope she at least puts on a shirt before leaving the house in this latest look!
What do you think of Kendall's crazy fashion statements? Sound off in the comments!