Archive
Kendra Wilkinson Says She's 'Very Close To Divorcing' Hank Baskett After Cheating Rumors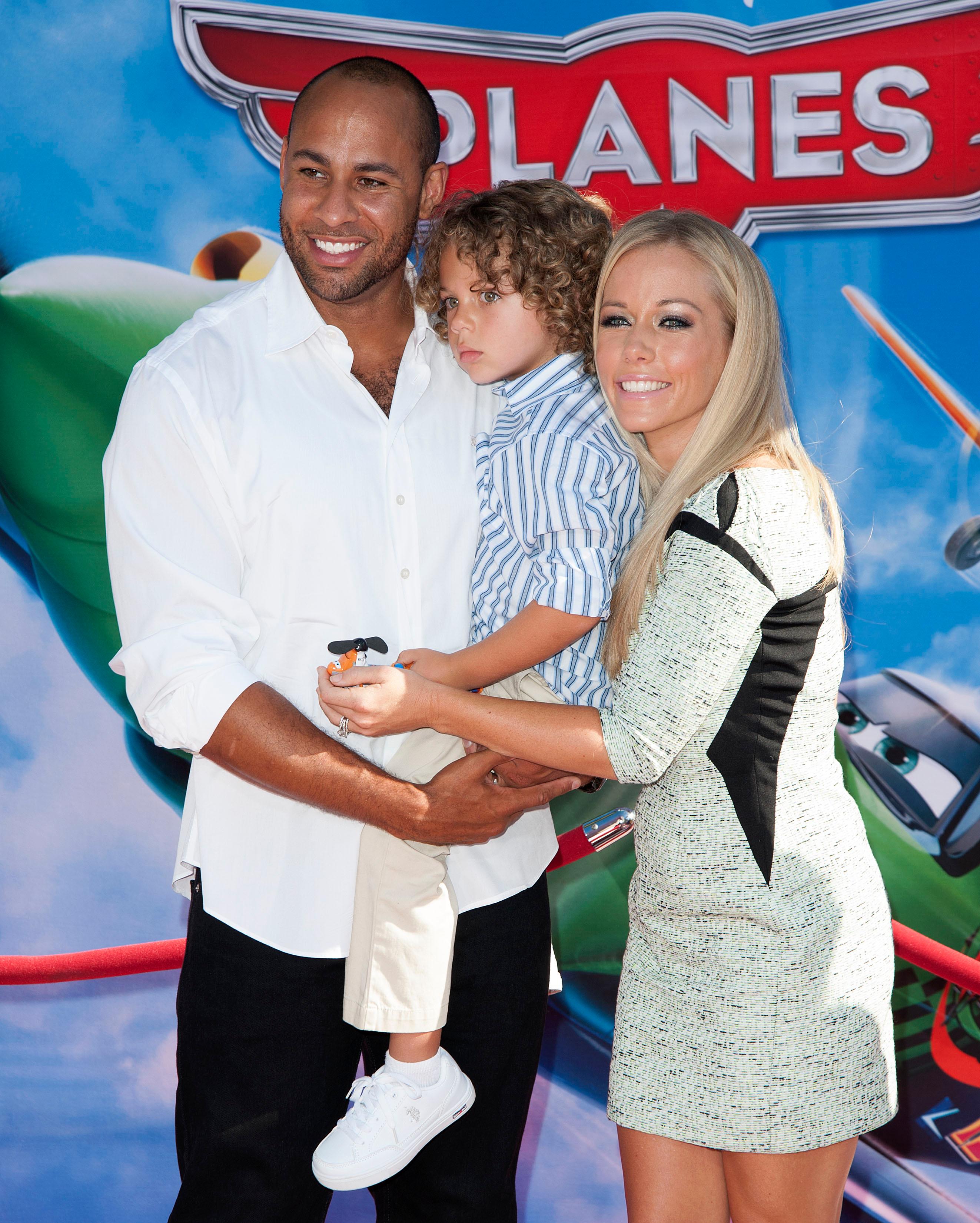 Kendra Wilkinson has been quietly dealing with the fallout after reports circulated that her husband, Hank Baskett, cheated on her with a transsexual woman while she was pregnant! But the Kendra On Top star finally is speaking out, revealing how she found out about the alleged infidelity, how she plans to proceed with Hank and their marriage and the effect it's had on their children, 4-year-old Hank Jr. and 4-month-old Alijah.
Article continues below advertisement
"I'm seriously mad at Hank because I know something happened. I've come very close to divorcing him already," the 29-year-old revealed in an interview with E! News' Giuliana Rancic.
The former Playboy bunny said she found out five weeks after giving birth to her daughter, Alijah.
"I get a call one night, from my agent, and he said to me, 'Hey Kendra, you know there's a rumor going around, about you and Hank'. The story is about the husband cheating on his wife with a transsexual," she said.
"Here we are with our newborn baby, and little Hank, and we get a call saying, 'Hank cheated on me with a transsexual?' I just laughed about it."
Wilkinson said she questioned Basket, but he denied cheating, so she "believed him."
Kendra said she learned about photos of Hank's jeep parked outside — first published by RadarOnline.com — the woman in question's apartment and then flushed her wedding ring down the toilet.
Article continues below advertisement
"Overall he was denying the whole thing. I don't know what to believe."
Regardless of the alleged cheating scandal, Kendra said Hank is "still a great father."
Wilkinson also revealed she was meeting with lawyers for help with the troubled marriage in the Season 3 trailer of Wilkinson's WE Tv show, Kendra On Top.
"The world is accusing my husband of cheating on me with a transexual," Wilkinson says in the video preview for the show. "What I know from my life is that men give up. This marriage was a huge lie."
The new season of Kendra on Top premieres Friday, Oct. 3 at 10 p.m. ET on We tv. ​