Archive
Kendra Wilkinson Says Marriage With Hank Baskett Still Suffering After Cheating Scandal: 'I Wouldn't Say We're 'Back Together''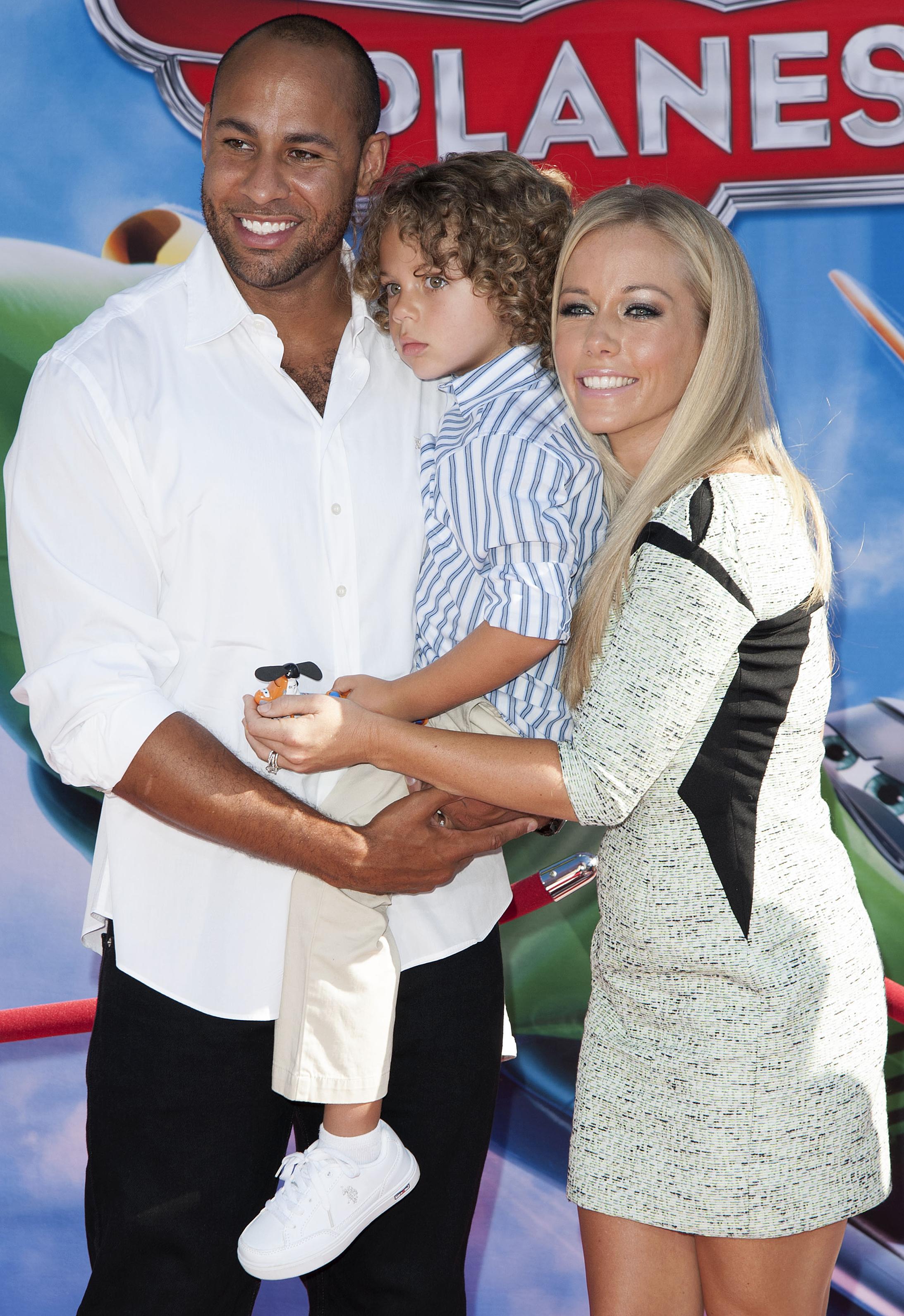 Kendra Wilkinson says her marriage to Hank Baskett is still rocky after his cheating scandal from earlier this year. In an interview with HuffPost Live, the Kendra on Top star revealed that her marriage is still recovering after her husband's alleged fling with transgender model Ava Sabrina London.
"I'm still trying to piece things together. I feel like I'm in this fog. I'm in a dream I'm trying to wake up from," 29-year-old Wilkinson said. "Initially, I believed everything that was said. They claim that there's a polygraph out there, they claim that there's proof out there that my husband cheated on me. But as time went on, four months later, if you really look at it, there really is no proof."
Article continues below advertisement
The affair reportedly happened this spring while Wilkinson was eight-months-pregnant with the couple's daughter Alijah. Speaking on first hearing the rumors that her husband of five years had cheated on her, Wilkinson's said her initial reaction was to end her relationship with Baskett.
"I went ballistic. I wanted to make all these rash decisions. I wanted to divorce him. I wanted to go out and be single again. I didn't know what to do. I wanted to end it fast," Wilkinson said.
PHOTOS: 10 Secrets And Scandals Of Beyoncé And Jay-Z's On The Run Tour
But she credited her friends for reminding her that she and Baskett's relationship was once in a positive, loving place. She says she is now just taking a moment to decide how she wants to approach the situation. "I know Hank loves me. But at the end of the day, I have to take things one step at a time and really figure things out," Wilkinson said.
When it comes to the status of her marriage, Wilkinson revealed that she wouldn't describe the couple as being "back together." "We're still married, cause we're not divorced. But, we're at a place where we can talk right now, not about everything, but we're talking and we're parenting, "she said. Wilkinson added that the couple is mainly focused on raising their son Hank Jr., 4, and 4-month-old daughter Alijah.