Archive
Kurvy Khloe Kardashian Is Drinking And Packing On The Pounds Since Dating Tristan Thompson!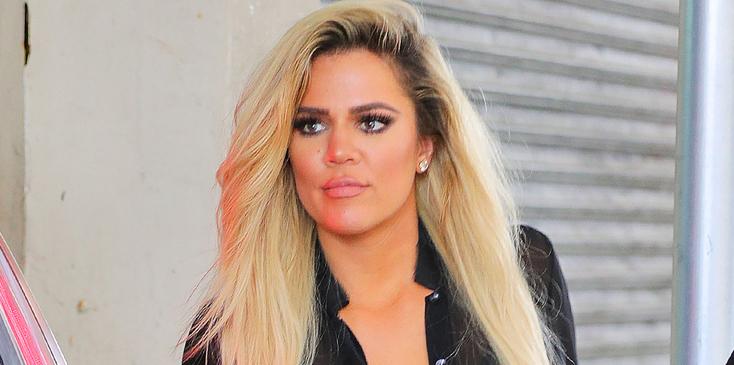 It looks like Khloe Kardashian is putting on some "love weight," and she is less than impressed by it! The fit reality star, who famously shed around 30 pounds following her split from Lamar Odom, has put back on a few pounds thanks to her new relationship with baller Tristan Thompson.
While Khloe was often spotted heading to the gym every day, these days, she is seen out at dinners with Tristan, or relaxing in Cabo with him, and her workout regime has taken a hit.
Article continues below advertisement
And In just six weeks, she's put on almost 10lbs of the 40 she lost, a source told OK! exclusively. "Khloe's learned the hard way that when you diet so hard, the weight comes back on twice as fast. She hasn't held back on champagne, beer, cocktails, you name it, since she's been with Tristan," added the source.
She even complained on Instagram recently about her weight gain, posting a throwback photo of herself looking super slim along with the caption, "I miss my in shape body. Put down the fork Khloe."
MORE ON:
celeb weight gain
Apparently she forgot that she can't eat and drink as much as a pro athlete! "You'd think that after dating so many athletes she'd realize that her metabolism doesn't come close to theirs, but she insists on going drink for drink," said the source. "She's also been chowing down on cheese platters and chocolate after going for months without dairy."
But considering Tristan is still hanging around despite the weight gain, Khloe isn't too concerned, and is determined to get back in shape soon. "Khloe jokes that she can't wait for basketball season to begin so she can get back to training as well – and she'll have to hit the gym twice as hard as Tristan!" added the insider.
Do you think Khloe is gaining too much weight? Let us know in the comments section.