Archive
Gone Too Far! Inside Kim Zolciak's Plan To Make Brielle BIGGER Than The Kardashians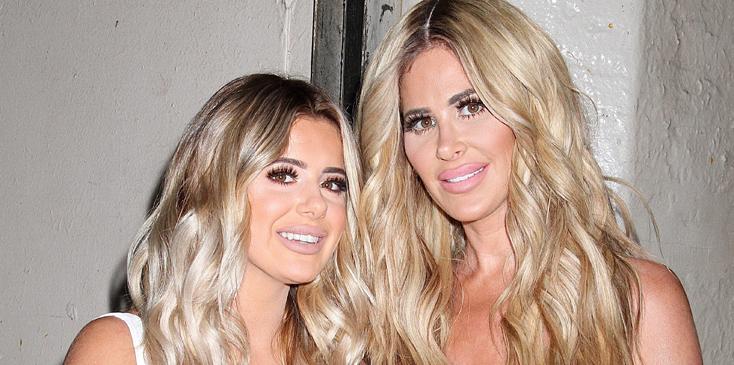 Kim Zolciak's daughter Brielle is basically her mini-me, and the reality star loves it! While Brielle has already shown her skills as a television personality thanks to a brief stint on E!, Kim is trying to make her teenage daughter a household name!
A source told OK! that Barbie momma Kim is following the "Kardashian model" to achieve her goals. "Kim believes Brielle has what it takes to be even more successful than any of those Kardashian girls," a source said.
Article continues below advertisement
And while Brielle has denied getting plastic surgery (though she's admitted to getting lip fillers like her mom,) Kim isn't against her getting more work done. But surgery is not the only thing Kim wants her teenage girl to do in order to stay on top.
"Yes, she's encouraging her to get more surgery but she's also signing her up for voice classes, acting lessons and tips about how to be sexier - from fashion sense to posture," added the source.
At this rate, Brielle will be at or beyond Kylie Jenner's level in no time!
And there's more! "The next step will be to secure her major modeling work, as well as parts on reality shows and even sexy B-list movie roles," added the insider. "She's on a major mission to turn this kid into a more successful, modern-day version of herself."
Do you think Kim is taking things too far? Let us know in the comments section.