Archive
Kim Zolciak Reveals Her Latest Weight Loss Recipe Obsession — How's She's Keeping Her Fit Figure!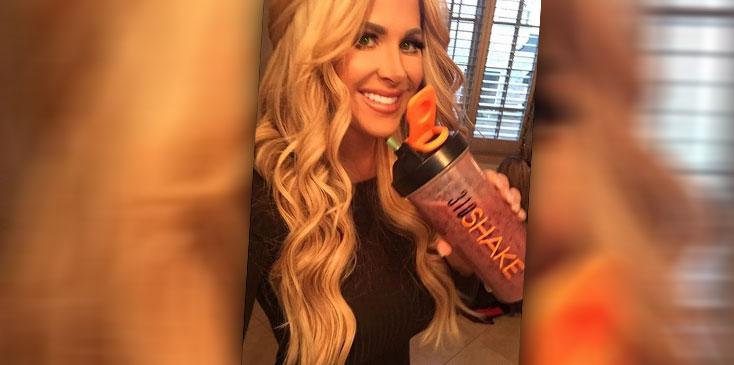 Kim Zolciak Biermann is all about maintaining her sexy curves with the help of her 310 nutrition shakes. She's been drinking the shakes consistently and showing off her toned tummy and sculpted booty in her tiny bikinis while on vacation. She's one hot mama and she's sharing exactly what's helping her keep her flawless physique.
She took to her Instagram to rave about her 310 nutrition shake saying, "Rise n Grind ? running crazy today. Still stuck on my mixed berry with @310nutrition strawberry shake mix, I add flaxseed too. I get on these kicks where I have the exact same shake everyday until I'm sick of it ? it's like listening to your favorite song all day everyday for weeks until you never want to hear it Again."
Article continues below advertisement
Sounds like this routine is definitely one that Kim will be sticking to for a while!