Archive
Kourtney Kardashian Getting Drunk With Kendall Jenner While Wine Tasting Is Goals AF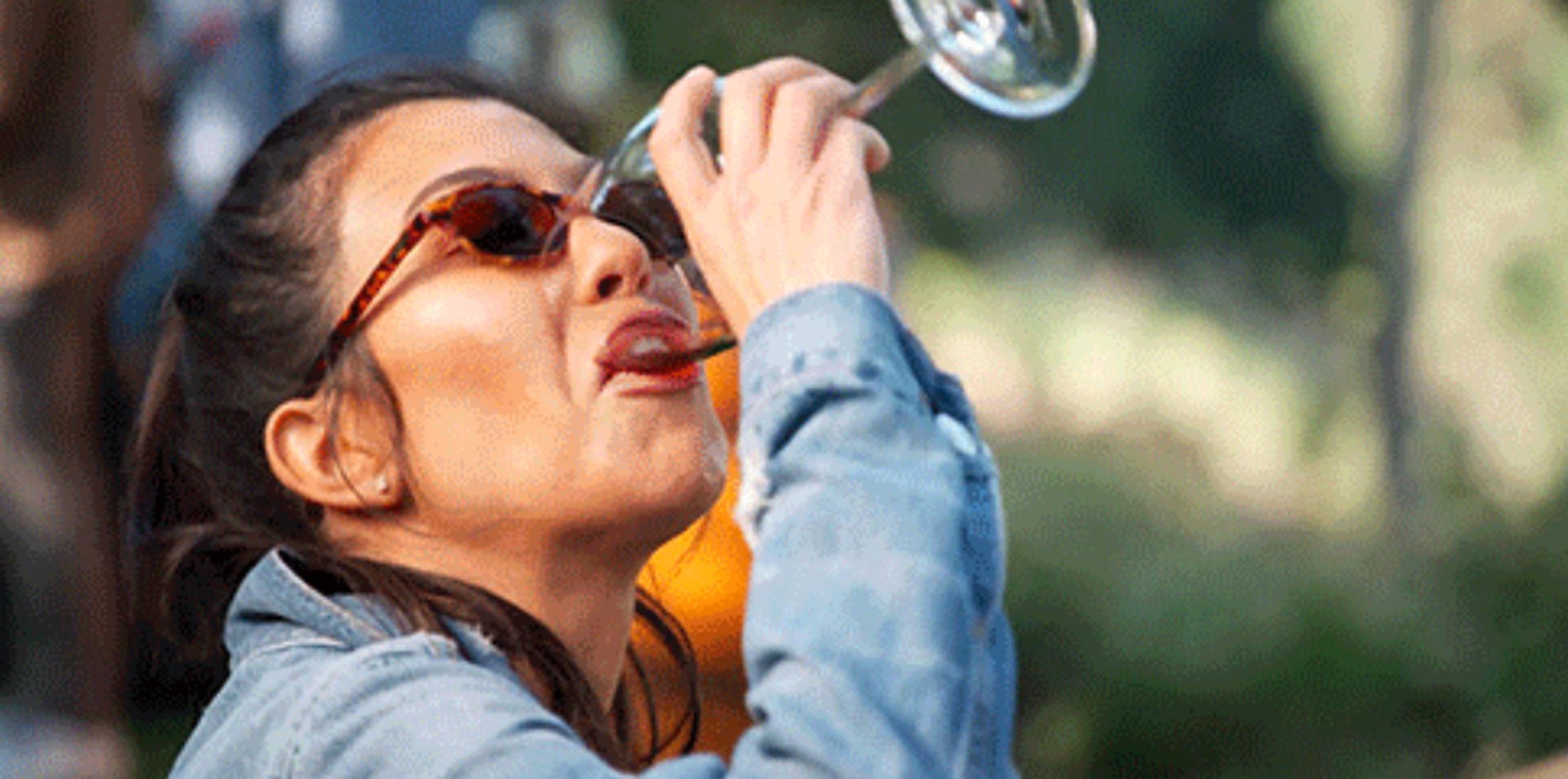 In a sneak peek of Sunday's all-new episode of Keeping Up With the Kardashians, Kourtney Kardashian and Kendall Jenner get wasted while wine tasting in Santa Barbara, while sister Khloe Kardashian sits on the sidelines in complete shock.
"I swear, I've never gotten this drunk this quickly off of wine," Kendall confesses.
"You're drunk already?" Khloe asks in surprise. "You guys are drinking all the glasses. I'm drinking sips."
Article continues below advertisement
After Kendall drops a glass and she and Kourtney begin to break out in hysterics, Khloe starts to feel left out.
"You both are wasted and I'm not," she tells Kourtney. "So not on your level, but I'm willing to take one for the team. You guys are having the best time, and I love watching you guys having so much fun."
As to not leave one drop behind, Kourt and Kenny make sure to finish off every glass of wine on the table, even taking the last of Khloe's vino before leaving the tasting.
"I need to drink the rest of your red wine," Kourt tells Kendall before downing her sister's entire glass. "Nooo!" Kendall yells before grabbing KoKo's left behind glass.
To see the sister's tipsy wine tasting, click the video above!
Coincidentally, Kendall and Kourtney are the only Kar-Jenner's not currently pregnant (excluding Kim who's expecting via surrogate).
Keeping Up With the Kardashians airs Sunday at 9 p.m. ET only on E!