Archive
OK! Exclusive: Hot Sex And Makeouts! Kourtney Kardashian & Quincy Comb's Secret Romance Exposed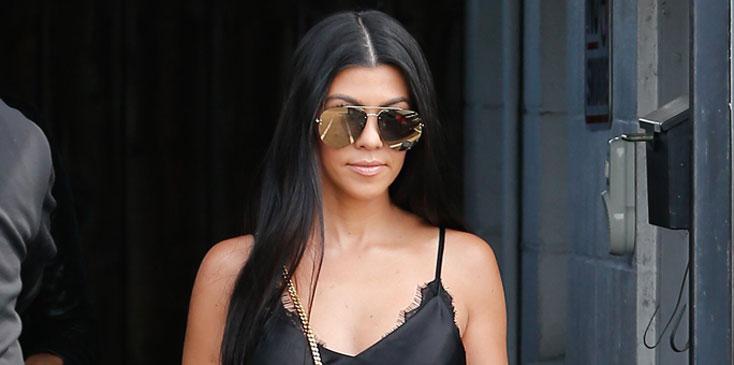 Kourtney Kardashian raised eyebrows earlier this week when she was spotted leaving the GQ party with P Diddy's 25-year-old son Quincy Comb. And according to a source, this wasn't their first rendezvous!
An insider told OKMagazine.com exclusively, "They have hooked up a few times but she is not interested in going any further with him."
The 37-year-old reality TV star likes the fact that he "understands fame" and "they are having a fun time together," said the source.
Article continues below advertisement
Of course her sisters are pushing for the relationship but it's not going to happen. "She is totally just playing the field and has been since her split with Scott," explained the insider.
"She is enjoying the fact that she can go and have hot sex with whomever she wants without having to answer to anyone."
Kardashian "was with Scott since she was a teenager practically and she is making up for lost time for sure," concluded the source.
What are your thoughts on Kourtney and Quincy? Let us know in the comments!