Archive
Kris Jenner Sets Up Emergency Plan To Save Scott Disick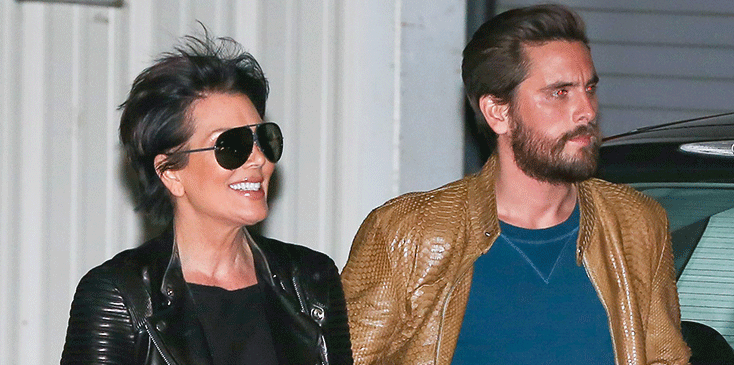 The party isn't over for Scott Disick. Back in Los Angeles since his whirlwind week in Cannes in May, the troubled reality star is hitting the clubs — and the bottle — harder than ever, and his wild ways don't bode well for a recovering addict. Now sources tellOK! that those close to Scott, 34, are preparing for the worst — including Kris Jenner, who's put a plan in place for the day his partying lands him in the hospital... or worse.
Article continues below advertisement
"There is a lot of fear Scott will be found belly-up in his pool," admits a family insider. "No one wants it to happen, but at the same time the family is emotionally steeling themselves for a tragedy."
Party monster
Of course every bad boy needs a partner in crime, and Scott's is unlikely new paramour Bella Thorne. They were the (not-so-flattering) talk of Cannes after they were snapped poolside, a wasted-looking Scott groping the 19-year-old starlet. And while Bella fled France a day later ("Scott really drinks a lot, and I just wasn't down," she said. "I was like, 'I gotta leave.' ") — and Scott took up with a series of other women for the duration of his stay — the duo were back at it in L.A. weeks later. 
On June 21, Bella shared a bikini-clad photo from the reality star's backyard, followed by the tweet: "Ugh really starting to like you and it's kind of annoying." Two days later, they were hand in hand for a sloppy outing to Lana Del Rey's birthday party at 1 Oak, Bella clinging to a seemingly inebriated Scott as they exited the club, followed by an afterparty in the Hollywood Hills until the wee hours. 
Damage control
With Scott showing no signs of slowing down, the family friend says Kris, 61, is on high alert. "Kris has a plan for every birthday, every product launch and every scandal," notes the source. So if she gets a call that Scott is in real trouble, rest assured she'll know exactly what to do.
"First they'd get him to Cedars-
Sinai hospital, where there is top-notch security," shares the source. Then Kris would ship him to a90-day treatment center in Arizona ("L.A. is too close to temptation for him," says the source), followed by sober living with a minder in Hidden Hills, where her family could easily check on him. "Kris would have a nice home ready for Scott, away from enablers and bad influences," says the source. "She genuinely loves the guy, warts and all. Watching him spin out of control is very hard for her."