Archive
Lady Gaga's Mother Dishes On Daughter's 'Heartbreaking' Childhood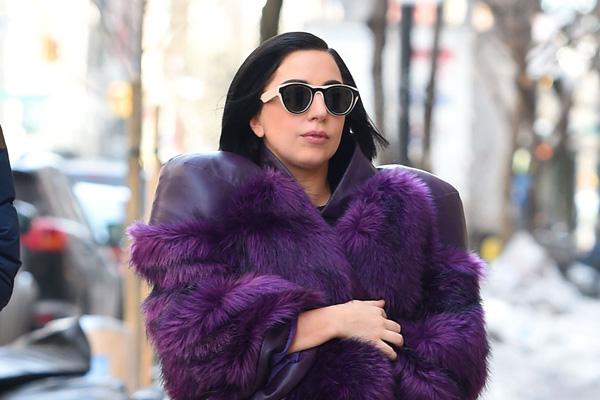 Lady Gaga and her mother just want her monsters to love themselves.
In a piece entitled "Raising Lady Gaga: Cynthia Germanotta on Why It's Time for an Emotion Revolution" on The Daily Beast, the pop star's mother Cynthia Germanotta described how difficult her daughter's childhood was.
"When my daughter Stefani—who most people know as Lady Gaga—was a child, she had to learn painful lessons about the dangers of cruelty and the importance of kindness," Germanotta wrote. "She was creative and unequivocally her own person, but her peers didn't always appreciate the things that made her unique—and different. As a result, they would sometimes taunt, humiliate, or exclude her. It was hurtful for her to experience and heartbreaking for me to watch."
Article continues below advertisement
She continued, "As difficult as those times were, however, they have enabled my daughter to bond with the millions of young people she has interacted with and impacted through her music. So many of these 'Little Monsters' have endured similar situations and experienced similar feelings—from depression and loneliness to humiliation and frustration."
Gaga has already been vocal in the past about being bullied as a child, admitting that her self-esteem was extremely low during her adolescence.
So to help make a difference in her fans lives, the 29-year-old pop sensation has now partnered up with the Yale Center For Emotional Intelligence and is launching a program called "Emotion Revolution." The program's mission is "to build awareness of the repercussions of feelings on young people and also to "bridge the gap between how people feel and how they WANT to feel" reports MTV.
Germanotta, who's the president of the Born This Way Foundation that was also created by Gaga, closed her powerful essay by saying "Combining Born This Way Foundation's deep connections with young people with Yale University's world-class researchers, this study will serve as a small but important step towards listening to youth and understanding what they need. It will help create schools and communities where youth feel safe, inspired, and empowered. It will help start an Emotion Revolution."