Archive
WATCH: Lamar & Scott Disick Tragically Discuss Addiction, Rehab And Odom's Overdose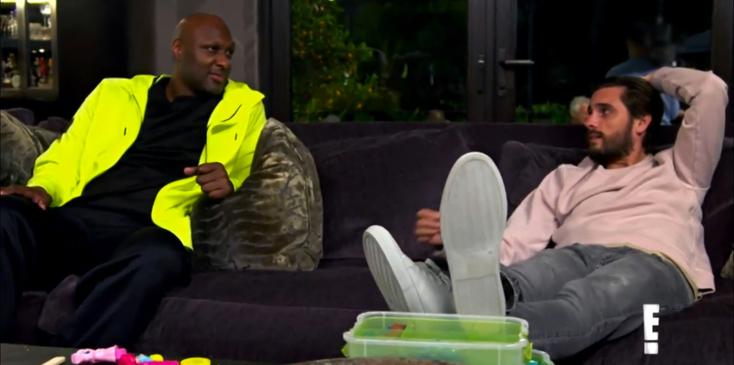 Lamar Odom and Scott Disick have a lot more in common than being exes of Kardashian girls and in a new clip for the upcoming episode of Keeping Up With the Kardashians, they both got candid about their struggles with drug and alcohol addiction.
A very concerned Scott asked Lamar, who overdosed in a Las Vegas brothel back in October, if he's calling his old friends.
"That's the hardest part, just getting rid of all the bad people. You know what I mean?" Scott said.
Article continues below advertisement
"Taking it day by day," Lamar added.
Disick also recalled the moment he saw Odom laying in a hospital bed after his overdose and was "scared half to death."
"I just felt like you were just dying to talk but you couldn't and you didn't know what to do," Scott said.
"I was, I was trapped in my body," Lamar replied.
To hear more of the heartbreaking things Lamar had to say, watch the clip below and tune into Keeping Up With the Kardashians Sunday at 9 p.m. EST on E!