Archive
Lindsay Lohan Is PREGNANT, Father Confirms, After Breakup & Abuse Claims With Egor Tarabasov: See Her Bump!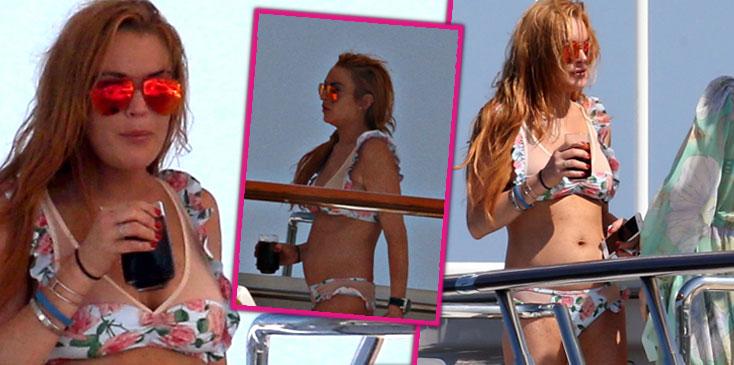 Lindsay Lohan lost her fiancé, but she's gaining a baby.
Multiple sources, including the 30-year-old's father Michael Lohan, confirmed to OKMagazine.com exclusively that the troubled former Disney star is pregnant with her first child.
"Lindsay told me that she is pregnant," Michael told OK! "She sent me a text saying 'Daddy I'm pregnant,' and I don't have any reason not to believe her. I didn't see the test but I believe her."
Article continues below advertisement
Another source confirmed that Lohan went to a doctor to confirm her pregnancy, just days after splitting from her Russian businessman boyfriend Egor Tarabasov.
The actress was filmed during an outburst spewing claims that Egor, 22, abused her, saying: "He just strangled me. He almost killed me." He was later seen moving out of their shared home in London while Lindsay vacations in Sardinia, where she sported a baby bump in a bikini.
"Her boyfriend is MIA and not answering calls," a source said. "They are in a massive fight and not talking. She's asking friends to call him on her behalf."
The insider could not confirm whether or not Egor knows about the pregnancy yet, but it seems he will soon since Lohan plans to have the baby anyway, despite breaking off their engagement.
"Of course she is going to keep the baby," Michael Lohan told OK! "The grandbaby can call me Michael, I'm good with Michael. After all, my son Landon does!"
He added of the now-sober starlet: "I'm really proud of her because most people in this situation would have relapsed and every time I've spoken to her she's been clean and sober."